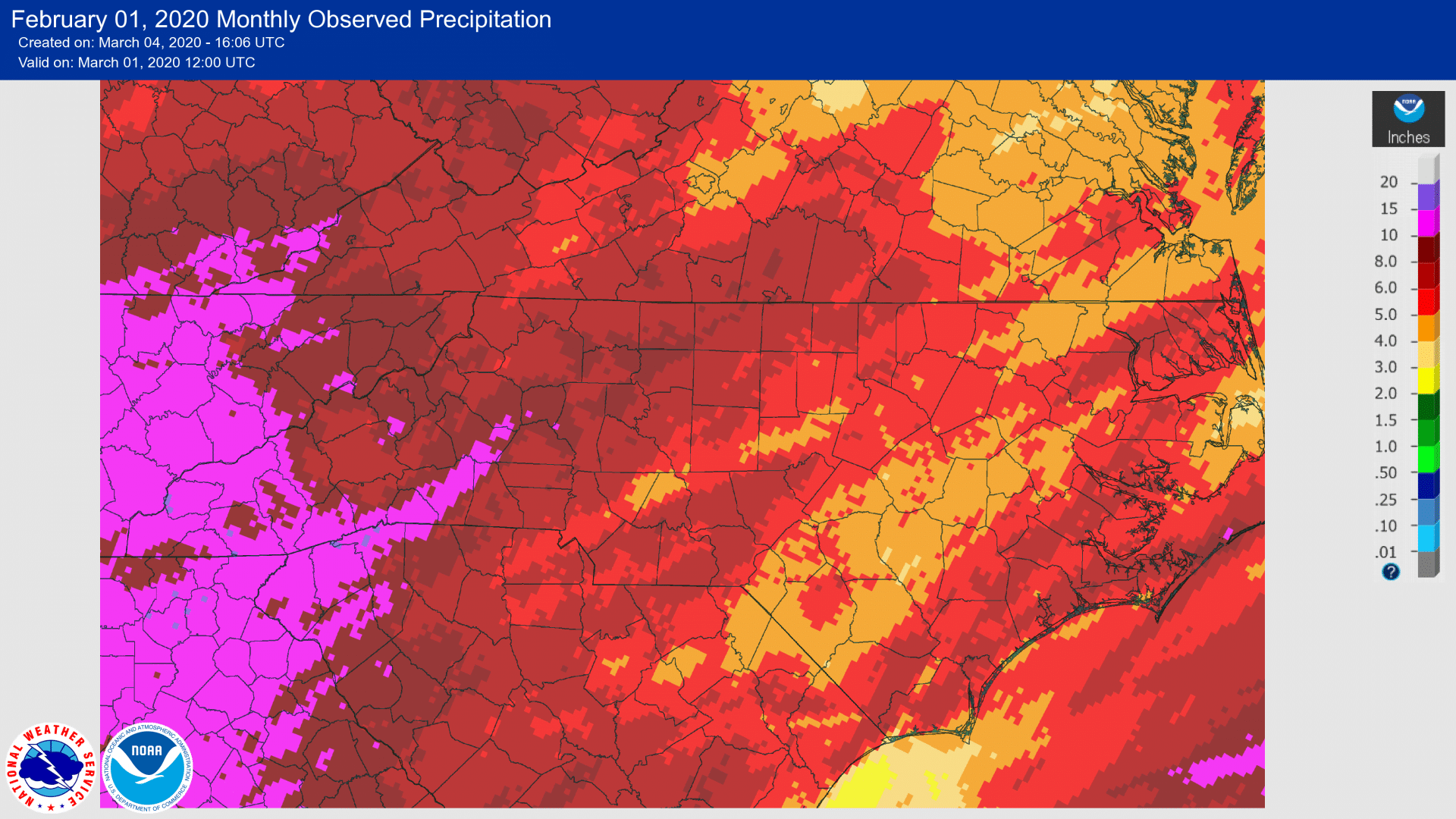 Last Updated on March 4, 2020 12:33 pm
During this time of year when snow is the normal weather topic, for 2020 it's rain making the headlines. February 2020 became the second wettest February on record for Boone, dating back to when official records began in 1929.
At month's end, an official total of 8.79 inches was recorded for Boone, only trailing February 1998 (9.67 inches) by .88 inches.
The greatest amount of precipitation that fell in a 24-hour span was February 6th-7th when 4.35 inches was recorded.
So far for yearly totals, the calendar year 2020 has recorded 15.64 inches for Boone through March 2. That's the third wettest for that same time since 1980. The calendar year 2018 is the wettest year on record with some locations recording over 100 inches of precipitation.
Weather records for Boone have been kept by three different official weather stations since 1929. The reporting station from 1929 to 1980 has some years with incomplete/missing data which could mean much higher totals. As an example, the year of the great flood, 1940 yearly total only shows 56.97 inches. 77 days of data are missing for that year. The Boone 1 SE reporting station is the current official station for precipitation and temperature records and has been recording data since June 1980. The Watauga Medical Center reporting station is used for wind records.
Observed precipitation for North Carolina for February 2020. Graphics: NWS
Observed precipation for the US for February 2020