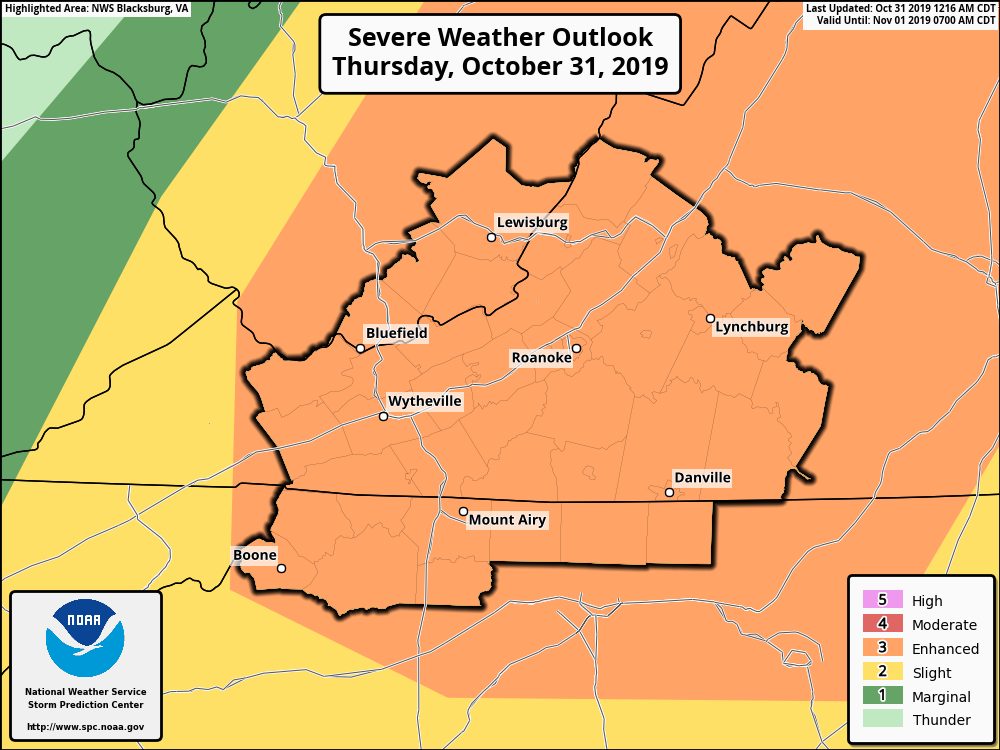 Last Updated on February 12, 2022 6:43 pm
Update 12:58 pm – A Tornado Watch has been issued until 7pm tonight.
Update 10:03am – A High Wind Warning has now been issued for the High Country.
---
The High Country, along with a good portion of the National Weather Service (NWS) forecast area, is now under the Enhanced classification for severe weather today.
A Wind Advisory has been issued from 6pm tonight until noon on Friday, where gusts up to 50 mph will be possible.
NWS also says in their Thursday morning Hazardous Weather Outlook, "A line of showers and thunderstorms this afternoon may produce damaging winds, localized flooding, and perhaps an isolated tornado. Strong winds are also expected tonight into Friday morning."
As a cold front moves across the area temperatures will drop too, bringing with it the chance for snow tonight. Forecast highs in the 60s will already be reached on Thursday morning before dropping into the 50s this afternoon and into the 20s tonight.
There is a chance of snow showers after midnight. No accumulation is expected.
Very windy conditions and 40s will be the story on Friday with lows into the 30s for Friday night, back to the 20s for Saturday night and around 30 for Sunday night.