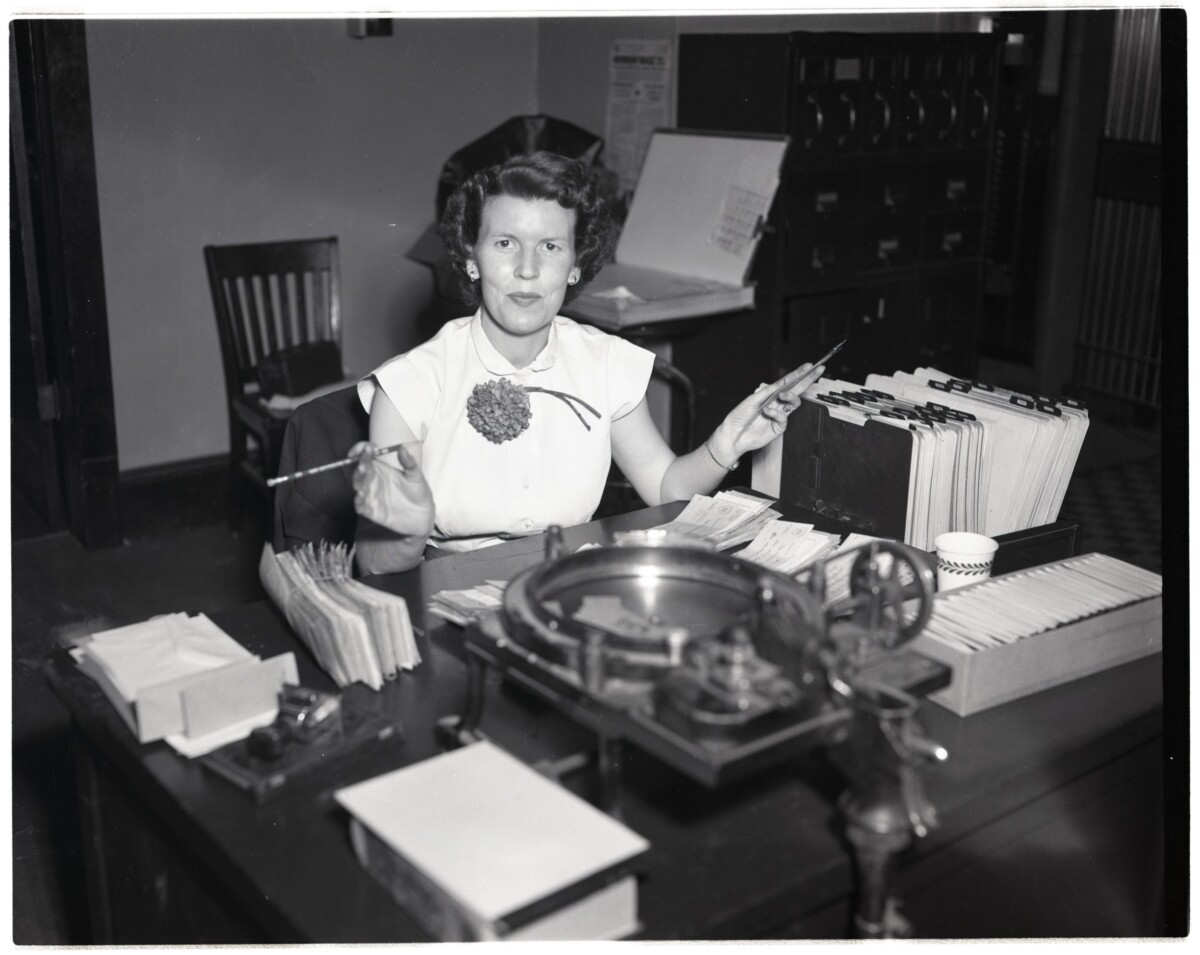 Last Updated on December 28, 2022 6:45 pm
December 27, 2022

As part of ongoing activities associated with the Boone 150 celebrations in 2022, marking the 150th anniversary of Boone's official incorporation as a town on January 23, 1872, the Watauga County Historical Society (WCHS) has established the Watauga County Historical Society Hall of Fame. Throughout 2022, WCHS has named twelve individuals or groups—one each month—as members of the inaugural class of the WCHS Hall of Fame. For the month of December 2022, the WCHS is delighted to announce that Velma Rose Combs Burnley (1921-2019) has been named as the final inductee of this inaugural class of the WCHS Hall of Fame.

Throughout the 150 years of Boone's rich history, the town has been home to numerous influential women. From Constance Stallings to Roberta Jackson, these women helped shape the place we call home. One of the most significant among them is no doubt Boone's first female mayor, Velma Burnley (1921-1019).

Velma Burnley was born on November 14, 1921, in Vilas, NC, to Rose and Charley Combs. After an early graduation at the age of 16 from Cove Creek High School, Velma moved to Charlotte and attended Queens University, then known as Queens College, and later returned to Boone, where she worked at Northwestern Bank on King Street, in the Watauga County Bank building. Working in our downtown's heart, her position at the bank allowed her to get to know many of the townspeople and establish relationships as well as a reputation for being a kind yet diligent worker. One follower of Digital Watauga's Facebook page recently commented on a picture of Velma, saying, "I enjoyed working beside Velma at Northwestern Bank in Boone in the 1970's. She was a very kind and professional mentor." Velma was also elected as the first woman vice president of Northwestern Bank, making it clear that she had a penchant for success and breaking glass ceilings.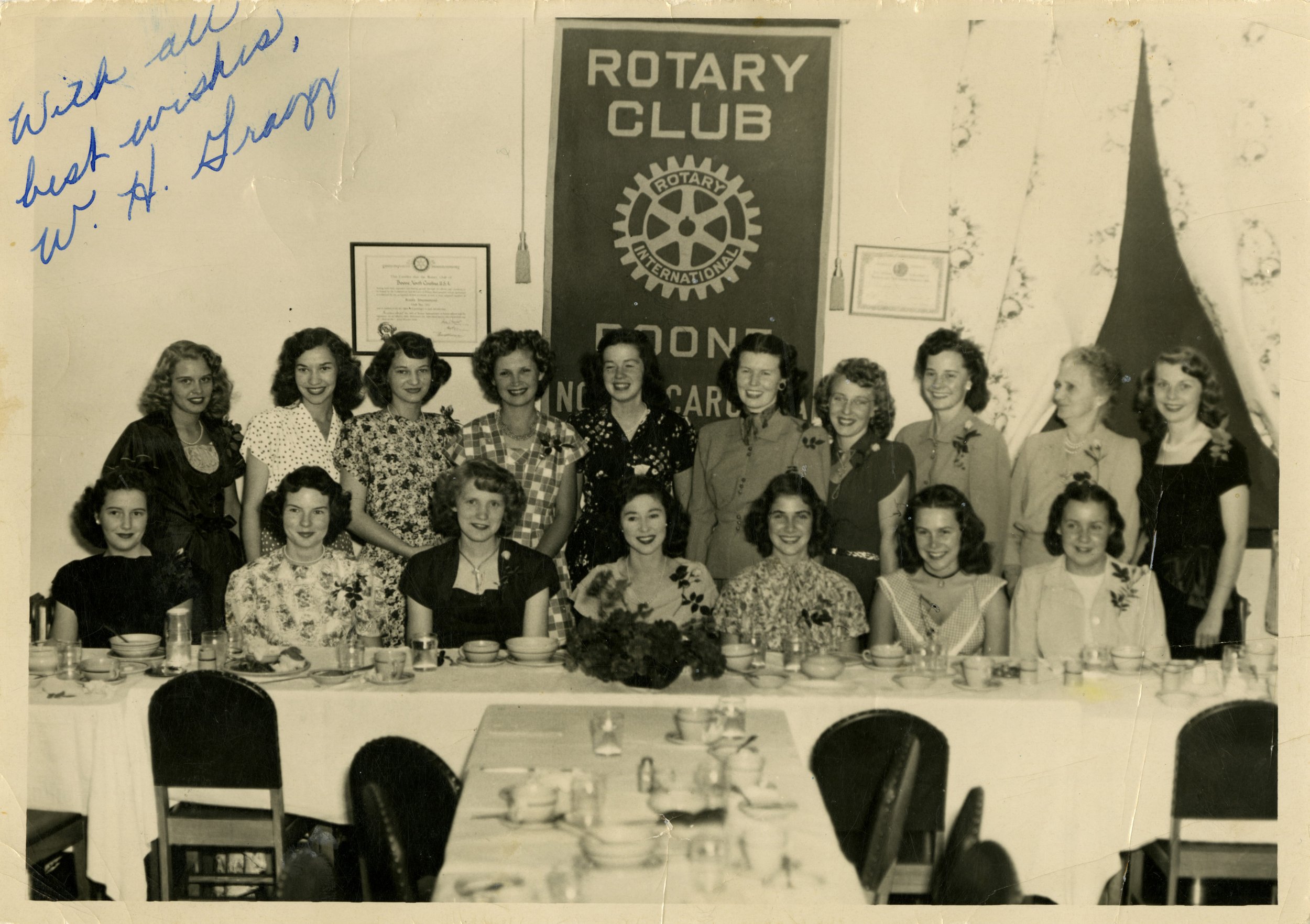 Active in the community throughout her life, Velma served on leadership boards of various organizations, including the Rural Economic Development Division, and was only the second woman to be elected as president of the Boone Area Chamber of Commerce. In the 1950s, the Watauga Democrat made several mentions of the Boone Credit Women's Breakfast Club, where Velma served as president. The Credit Women's Breakfast Club was created in 1930, in Portland, Oregon, to form a cohesive group of women who were in the retail credit profession. With the goal of personal and professional development, chapters quickly spread throughout the country and internationally.

In 1987, Velma was elected to Boone Town Council, and two short years later was elected as the first woman mayor of the town. Crediting her successful political career to her experience getting to know Boone's people through her position at Northwestern Bank, she remained in her role as mayor until 2005. During her tenure as mayor, Velma oversaw a time in Boone's history that was marked by economic vitality. There's little doubt that her background as a leader of Northwestern Bank made her uniquely equipped to help foster this prosperous time. Her colleague and friend Lorretta Clawson–who also served as Boone mayor from 2005-2013, as well as many years on Town Council–remembers Velma Burnley as a "lovely lady, who led Boone during a time of tremendous growth," and paved the way for other female leaders. Loretta fondly remembers many ribbon-cutting ceremonies with Velma and trips to Raleigh for meetings with the North Carolina League of Municipalities (a member-driven organization that is composed of representatives from various cities and towns in the state, dedicated to improving the lives of their citizens). Loretta stated that she and Velma were always warmly welcomed at these gatherings, since Boone was well-known throughout the state and admired for its development and beautiful location in the mountains.

In addition to her focus on the economic development of Boone, she also channeled energy to support causes rooted in compassion. Recognizing the need for an animal shelter in the area, Velma worked alongside Rachel Rivers Coffey and veterinarian Dr. Jack Martin to establish the Watauga Humane Society, with Velma serving as its first president. She also focused on establishing and protecting green spaces in Boone. Clawson-Burnley Park was opened and dedicated to Loretta Clawson and Velma Burnley in 2010, after they worked together to establish and protect this space at the Greenway. Not only a location for enjoying recreation and natural beauty, the wetlands at the park also provide vital ecological services, including filtering runoff water from impervious surfaces before returning to the South Fork of the New River. Burnley was also an ardent public library supporter. As Velma's daughter Lynn Kellem described in her obituary, "She was an avid reader, checking out four or five books from the library, reading them, returning them the next week." A photograph of Velma as mayor still hangs in the southwestern corner of the Watauga County Public Library. It is also clear that Velma was a lover of the arts and worked closely with Appalachian State University, serving on advisory boards for both the Appalachian Summer Festival and the Turchin Center for the Visual Arts. She was awarded honorary alumni status from the University in 2006.
When we think of a life well lived and a legacy that touches so many facets of a community, Velma Burnley serves as a shining example of what one person can accomplish to benefit the lives of others, long after her own came to an end. Always lighting the torch for those who followed her, we can think of no better inductee than Velma Burnley to help lead us into the new year! The WCHS is delighted to honor Velma Rose Combs Burnley for her important contributions to Boone and Watauga County's social, educational, and cultural history.
The WCHS Hall of Fame honors individuals, either living or dead, who have made significant and lasting contributions to Watauga County's history and/or literature, including those whose efforts have been essential to the preservation of Watauga County's history and/or literature. Honorees need not have been residents of Watauga County. The WCHS is particularly interested in honoring individuals who meet the above criteria but who may have been overlooked in traditional accounts of Watauga County's history and literature, including women and people of color. Selections for this inaugural class were made from nominations submitted by members of the Digital Watauga Project Committee (DWPC) of WCHS. Beginning in 2023, the WCHS will also consider nominations from members of the public, which in turn will be evaluated by the DWPC.