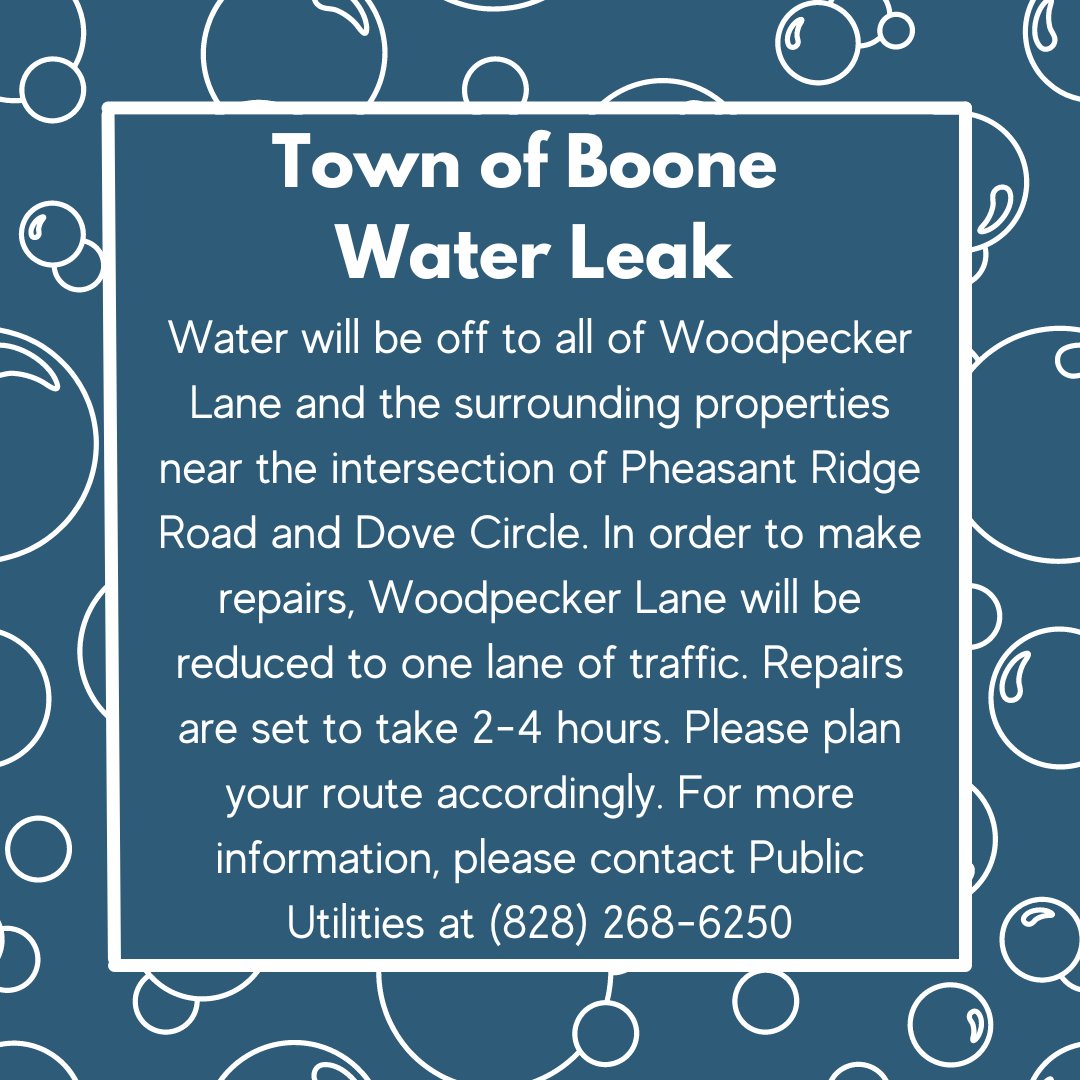 Last Updated on December 28, 2022 1:29 pm
1:25 pm – Water will be off to all of Woodpecker Lane and the surrounding properties near the intersection of Pheasant Ridge Road and Dove Circle. In order to make repairs, Woodpecker Lane will be reduced to one lane of traffic. Repairs are set to take 2-4 hours. Please plan your route accordingly.
For more information, please contact Public Utilities at (828) 268-6250.