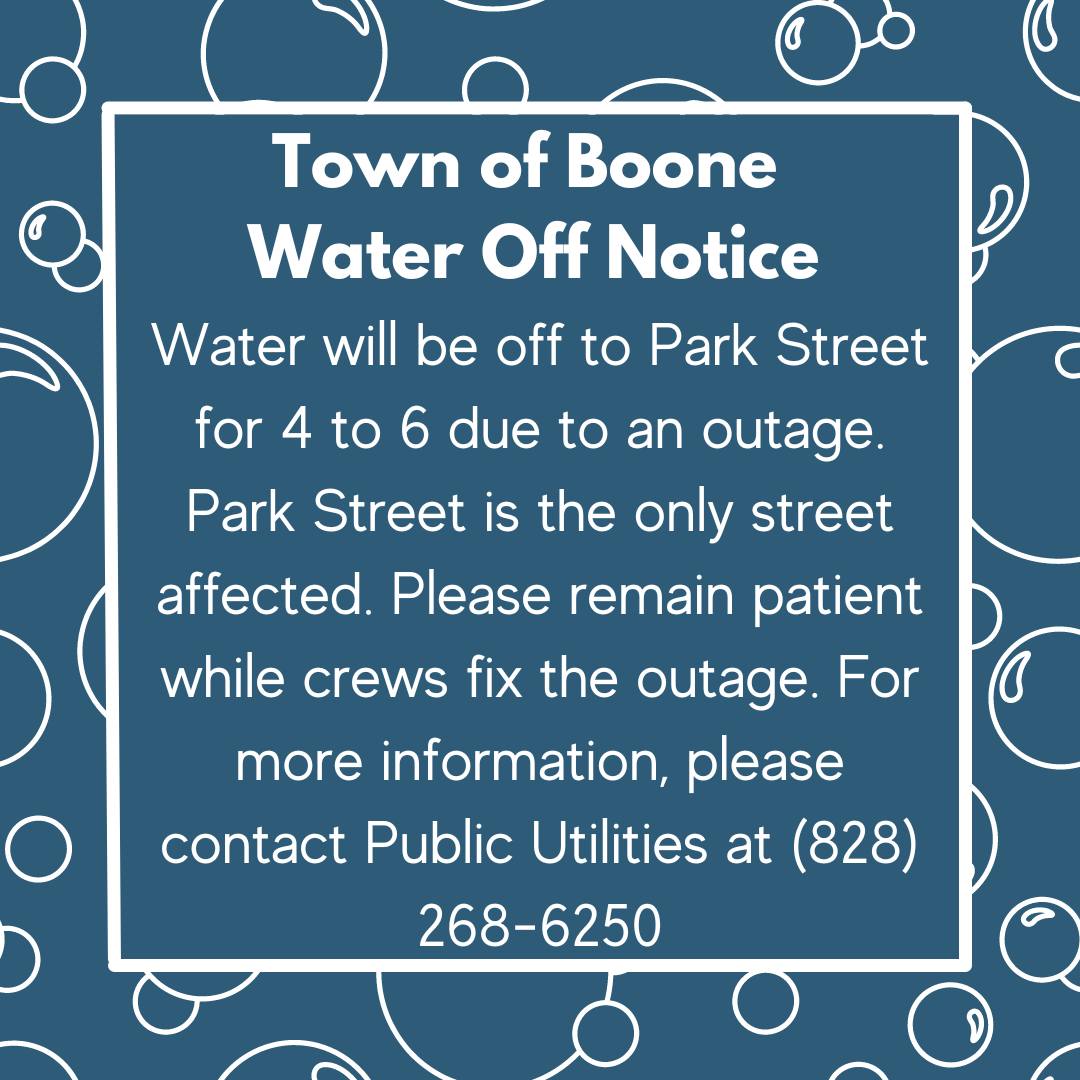 Last Updated on December 24, 2022 12:37 pm
Update 12:36 pm – water is now off to Dotson Street, the neighboring street to Park Street, as well due to the water main break.
---
Water will be off to Park Street in Boone for 4 to 6 hours due to an outage. Park Street is the only street affected. Please remain patient while crews fix the outage.
For more information, please contact Public Utilities at (828) 268-6250.