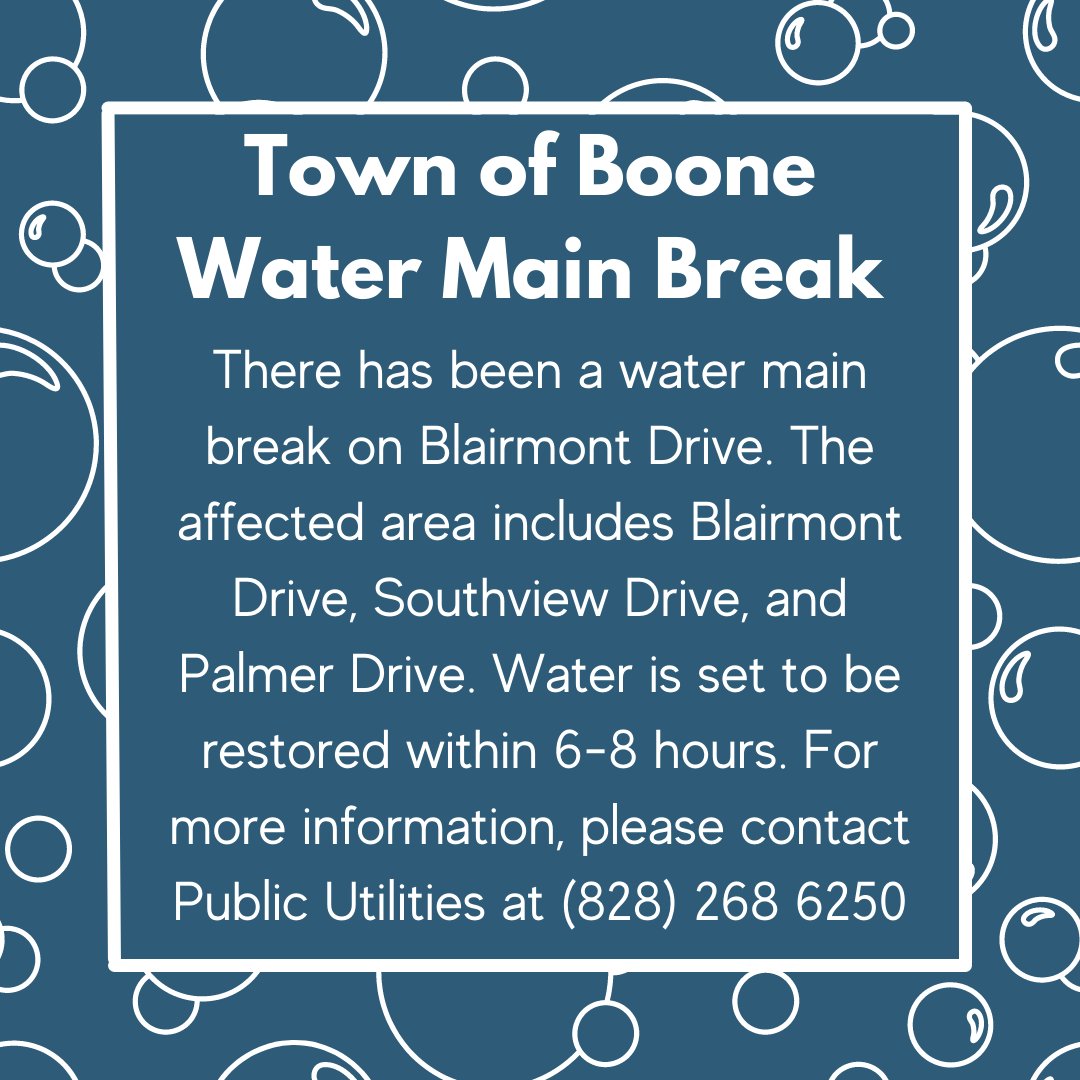 Last Updated on August 18, 2022 8:29 am
Thursday August 18 8:28am – There has been a water main break on Blairmont Drive in Boone.
Water will be off for 6-8 hours to the following areas: Blairmont Drive, Southview Drive and Palmer Drive according to the Town of Boone.
For more information, please contact Public Utilities at (828) 268-6250.