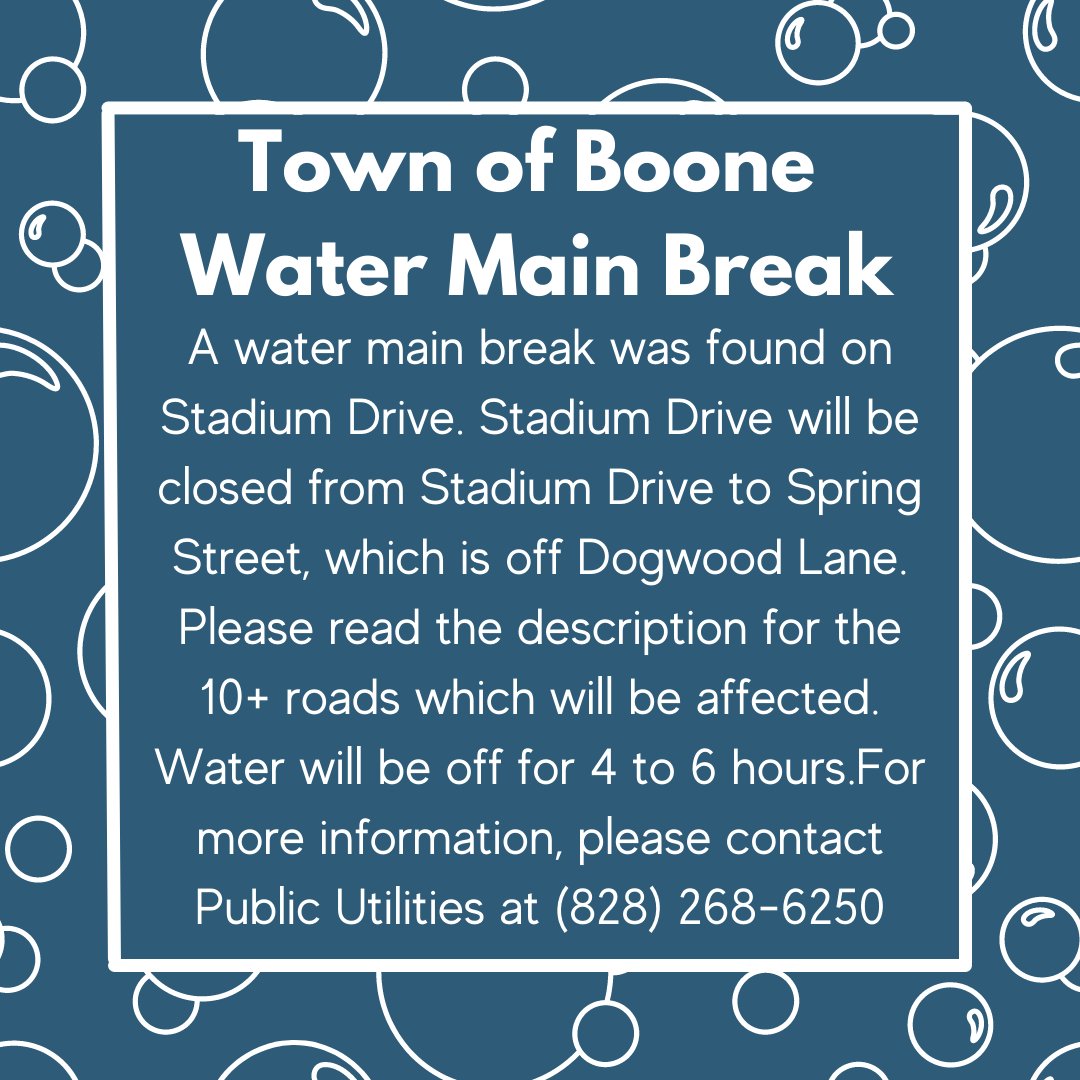 Last Updated on August 9, 2023 9:01 am
A water main break was found on Stadium Drive. Stadium Drive will be closed from Stadium Drive to Spring Street, which is off Dogwood Lane. The following roads will be without water for 4 to 6 hours for the repair:
Stadium Drive
Tanglewood Drive
Poplar Summit
Franklin Drive
Spring Street
Dogwood Lane
Fairview Drive
Hawthorne Lane
Briarwood Drive
Ferncliff Road
Additionally, the private streets located in this area will be without water as well. For more information, please contact Public Utilities at (828) 268-6250.