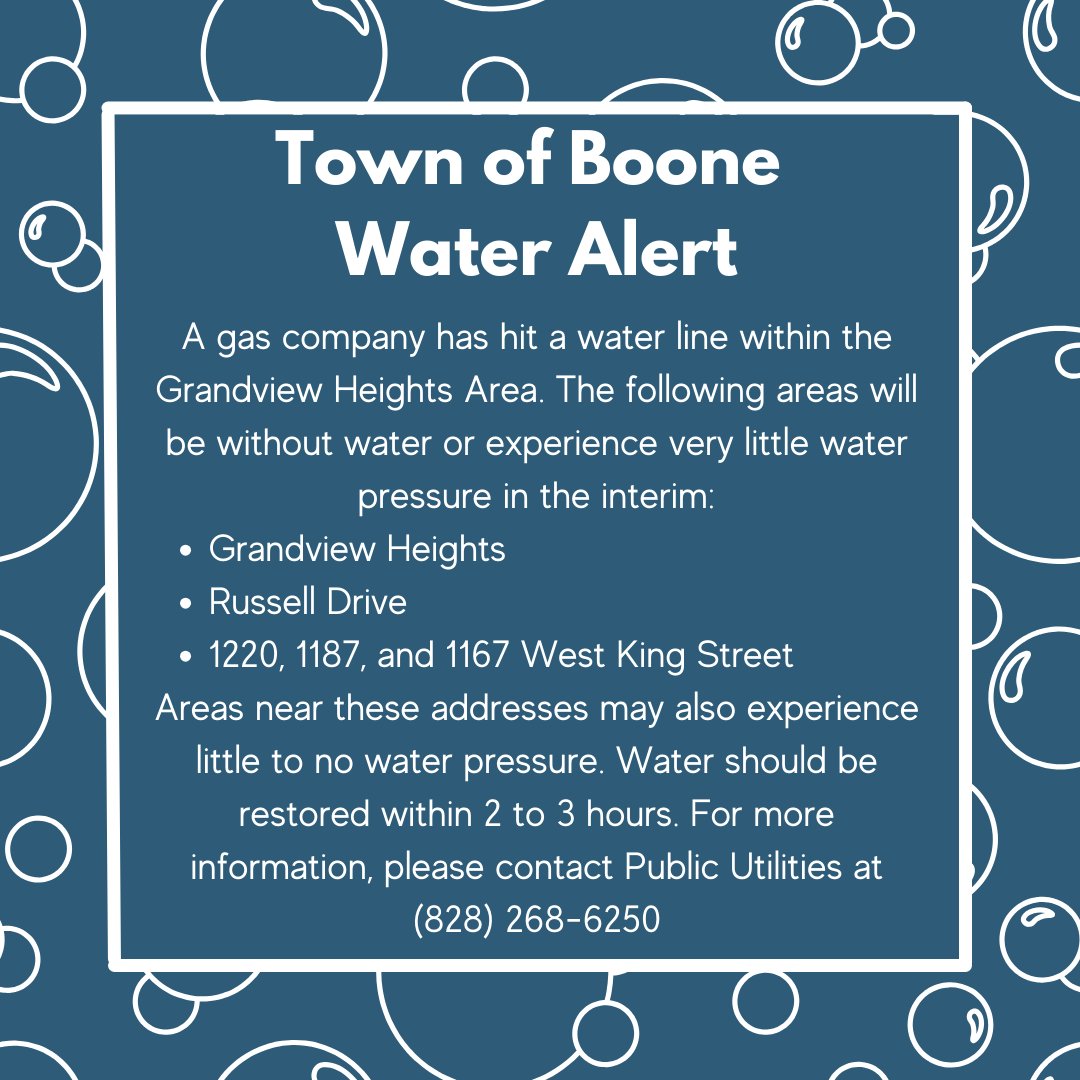 Last Updated on November 16, 2023 10:48 am
A gas company has hit a water line within the Grandview Heights Area. The following areas will be without water or experience very little water pressure in the interim:
Grandview Heights
Russell Drive
1220, 1187, and 1167 West King Street
Areas near these addresses may also experience little to no water pressure. Water should be restored within 2 to 3 hours. For more information, please contact Public Utilities at (828) 268-6250.