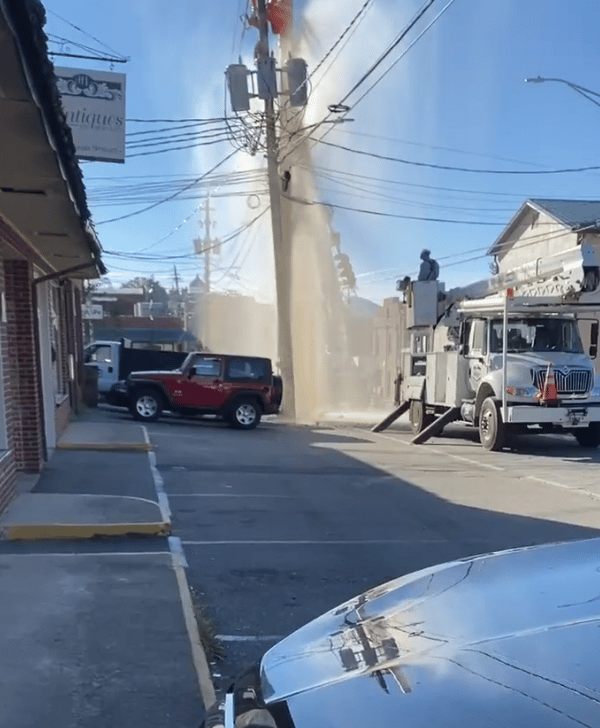 Last Updated on September 1, 2022 11:03 am
A water leak has been found on Howard Street, according to the Town of Boone. Water will be off from South Depot Street to Burrell Street for 2-4 hours for repairs.
Twitter user Drew Basinger sent in video of the water bursts that occurred at the time.
For more information, please contact Public Utilities at (828) 268-6250.