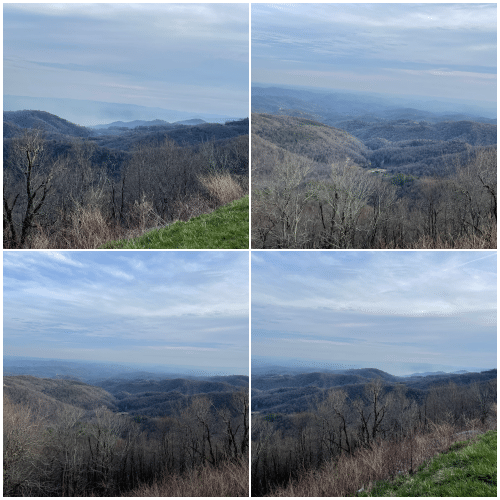 Last Updated on March 9, 2023 8:48 am
A prescribed burn by the National Park Service took place today and is planned over the coming days for the Thunderhill area of Globe Road.
The burn will cover several hundred acres and can be expected to produce smoke in the Blowing Rock area over the next few days.
Here are some of the sights and sounds of the smoke and haze.
As seen from Misty Mountain. Videos: Matt Isaacs
As seen from the Thunder Hill Overlook on the Blue Ridge Parkway just before 6 pm on Wednesday. Photos/Video: Kenneth Reece/WataugaOnline.com