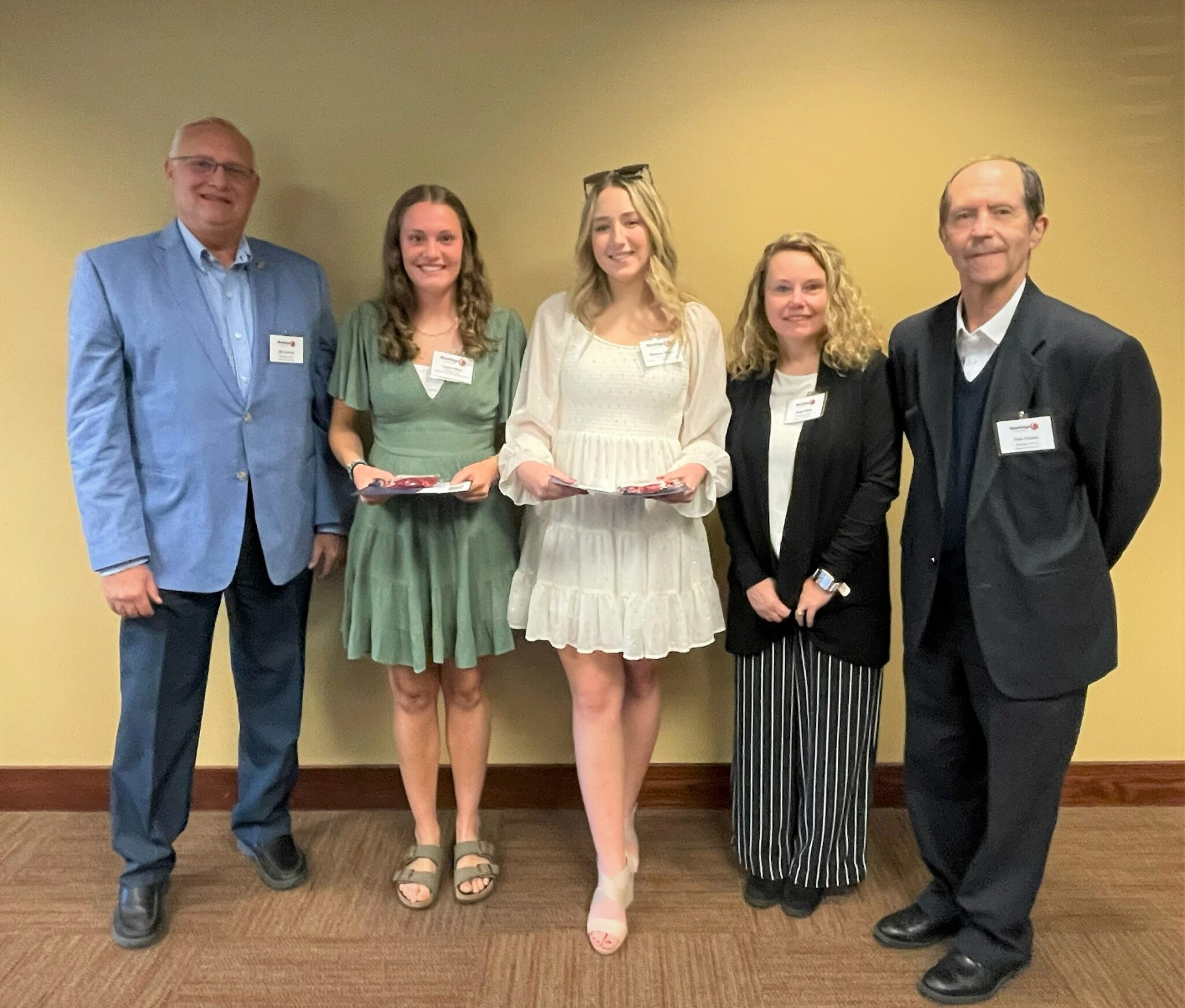 Last Updated on May 24, 2023 12:38 pm
Boone, North Carolina – (May 14, 2023) Blue Ridge Energy recently awarded $36,000 in college scholarships to nine students across its service area seeking to further their academic goals. The scholarships are part of the Blue Ridge Energy Leadership Track program designed to help high school students better prepare for acceptance into the college of their dreams. In Watauga County, two students received a total of $8,000.
The recipients are:
Laurel Kiker, daughter of Gaines and Susan Kiker, $4,000 to attend Appalachian State University;
Madison Welch, daughter of John and Christy Welch, $4,000 to attend James Madison University.
Blue Ridge Energy Leadership Track students begin college preparations in their freshman or sophomore year and develop leadership skills while preparing for the college acceptance and scholarship interview process. Leadership Track students also receive real-life skills like money management, social etiquette, and public speaking. As seniors, Leadership Track students are invited to apply for renewable scholarships worth up to $4,000 each.
This year marks the 64th year Blue Ridge has awarded college scholarships. To date, more than 510 area students and citizens have received over $610,000 to help them attend the college of their choice.
For more information about the Blue Ridge Energy Leadership Track, visit our website, BlueRidgeEnergy.com, click on the "Community" tab, or contact Tasha Rountree, director of community relations, at 759-8994 or trountree@blueridgeenergy.com,
Blue Ridge Energy is a member-owned electric cooperative serving some 78,000 members in Caldwell, Watauga, Ashe, and Alleghany counties and parts of Wilkes, Avery, and Alexander counties. It also includes a propane heating fuels subsidiary and a business-to-business telecommunications subsidiary. Learn more at www.BlueRidgeEnergy.com.
(l-r): JB Lawrence, Blue Ridge Energy Watauga Board Member; Laurel Kiker and Madison Welch, Scholarship Recipients; Angie Miller and Tom Trexler, Watauga Board Members