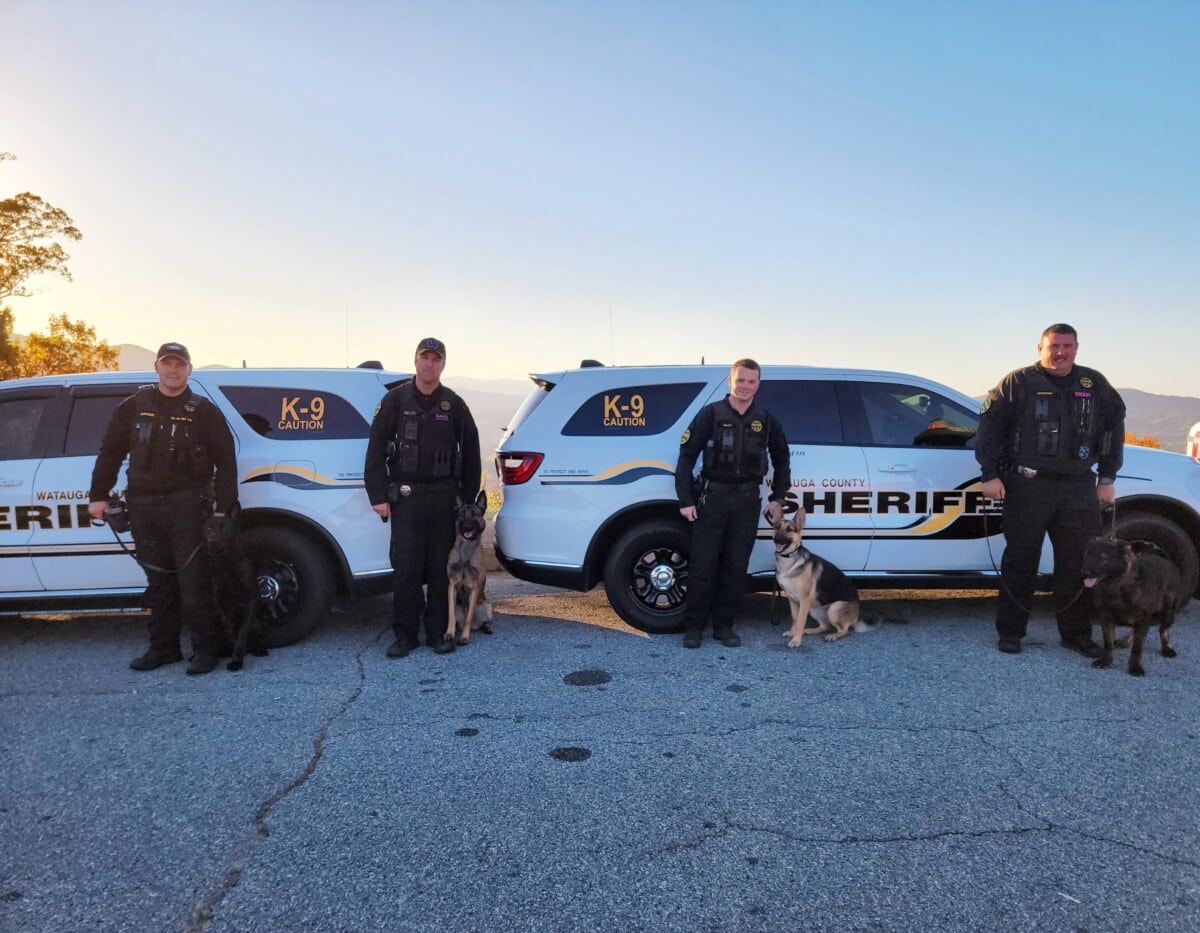 Last Updated on October 14, 2022 3:25 pm
The Watauga County Sheriff's Office is proud to announce the addition of three new K-9s to the Patrol division K-9 Unit. The new K-9s and their handlers have recently finished training, and hold certifications in drug detection and tracking, according to the Sheriff's Office. 
Lt. Carl Hicks is now partnered with K-9 Diesel, Sgt. Casey Miller is now partnered with K-9 Fox, and Deputy Jack Greene is now partnered with K-9 Chris. These three new teams join the Sheriff's Office K-9 Unit along with Sgt. Aaron Watson and his K-9 Maverick.
The Watauga Sheriff's Office has named the three newest K-9 Officers in honor of fallen Deputies. K-9 Chris is named in honor of Sgt. Chris Ward. K-9 Fox was donated to the Sheriff's Office by Tim Fox, father of fallen K-9 Deputy Logan Fox. K-9 Diesel is named in honor of Deputy William Mast, whose beloved dog was also named Diesel. Hunter Mast chose this name to honor his father's memory.
"We are excited about the wonderful work that these K-9 teams will be doing in Watauga County to help keep our citizens safe." WCSO said in a statement.
Deputies and K-9's left to right: Lt. Carl Hicks & Diesel, Sgt. Casey Miller & Fox, K-9 Deputy Jack Greene & Chris, Sgt. Aaron Watson & Maverick. Photos courtesy of Watauga County Sheriff's Office