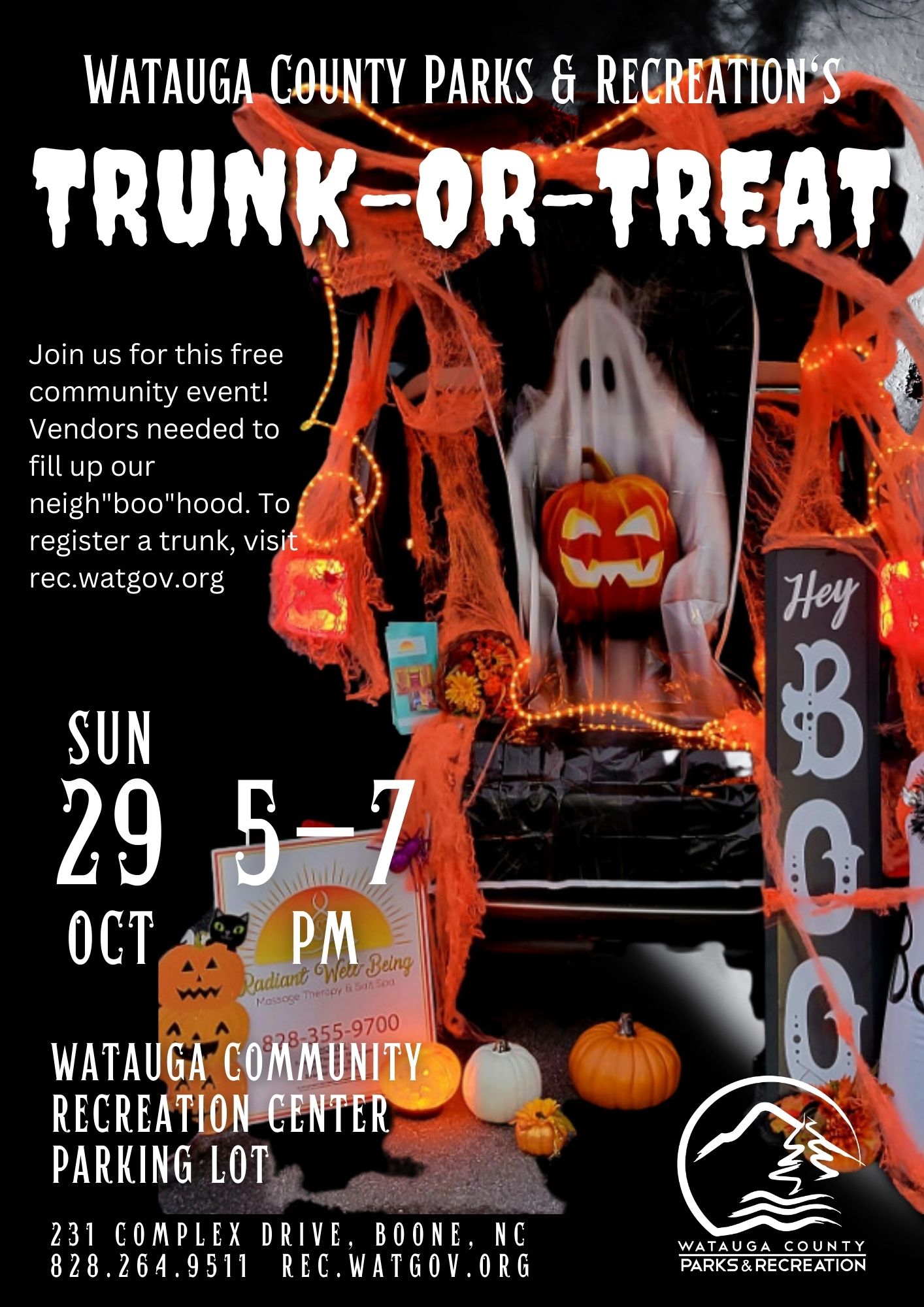 Last Updated on September 5, 2023 8:10 am
The date for the 2023 Watauga Park & Rec Trunk-or-Treat is set for Sunday, October 29th at the Watauga Community Recreation Center parking lot. The event will run from 5-7 p.m.
In addition to our neigh"boo"hood of trunks, we are also hoping to add a few additional features such as food trucks, inflatables, music, and more. If you have any suggestions for us, please don't hesitate to send those our way. You can register your trunk by visiting:
Click on Special Events, and this will take you to the registration link for the Trunk-or-Treat. There is NO CHARGE to register a trunk for the event. Just keep in mind that you will need to supply candy (or treats) for 750-1,000 children. We look forward to having you all in the neighborhood this Halloween!