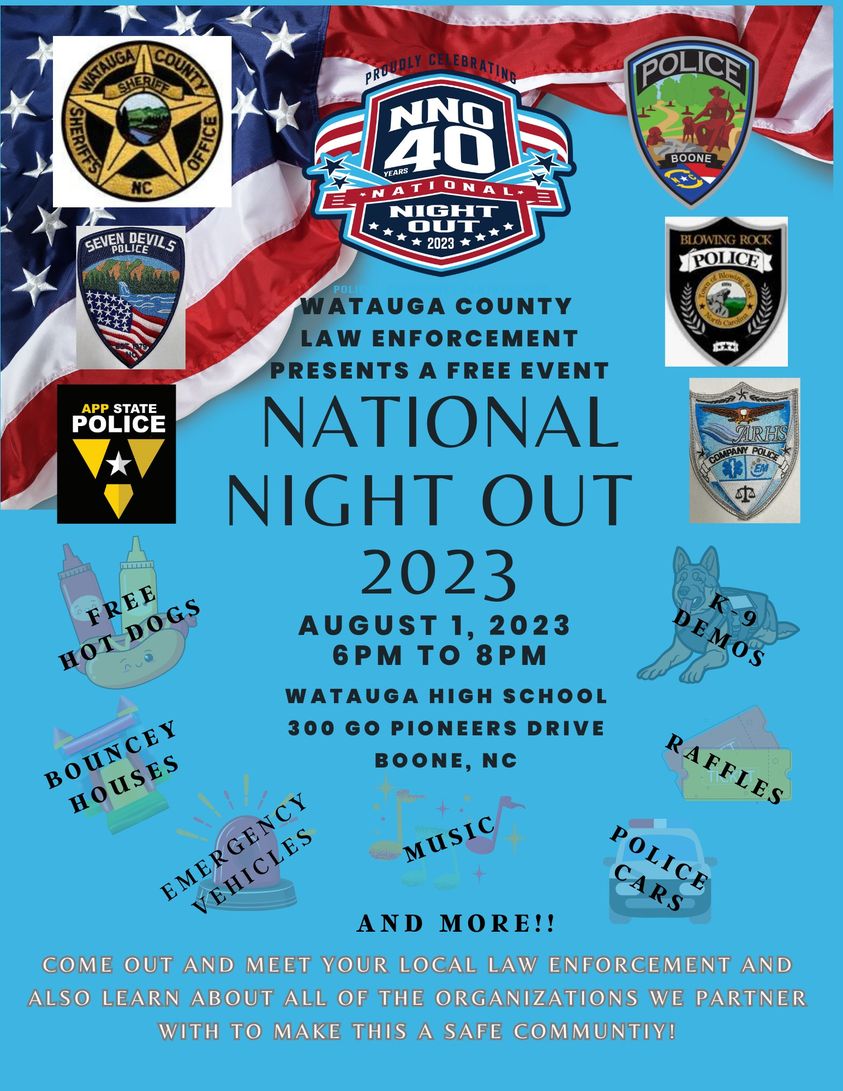 Last Updated on July 29, 2023 10:16 am
Watauga County's 4th annual National Night Out will take place on Tuesday, August 1, from 6 pm-8 pm at Watauga High School.
It's a great opportunity to meet police personnel from all of our local agencies.
There will be fun activities for the kids, food, police cars, fire and EMS, and other local entities that support our local community.