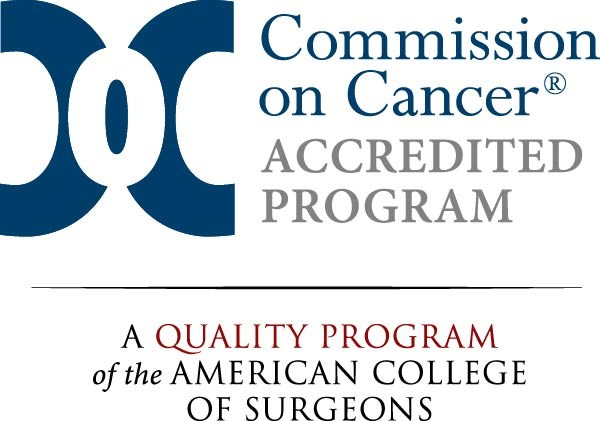 Boone, NC (September 22, 2023) Watauga Medical Center proudly announces that it has earned accreditation from the Commission on Cancer (CoC), a quality program of the American College of Surgeons (ACS). To achieve CoC accreditation, Watauga Medical Center's Seby B. Jones Regional Cancer Center underwent a site visit to confirm the program's compliance with accreditation standards that evaluate the cancer care services offered by the program.
As a CoC-accredited cancer center, Watauga Medical Center's Seby B. Jones Regional Cancer Center applies a multidisciplinary approach and treats cancer as a complex group of diseases that requires consultation among surgeons, medical and radiation oncologists, diagnostic radiologists, pathologists, and other healthcare professionals who specialize in caring for the cancer patient. Cancer patients benefit from having access to clinical trials, screening and prevention events, palliative care, genetic counseling, rehabilitation, oncology nutrition, and survivorship services.
The Seby B. Jones Regional Cancer Center maintains a cancer registry and contributes data to the National Cancer Database (NCDB), a joint initiative of the CoC and the American Cancer Society. The NCDB is a clinical oncology database sourced from hospital registry data collected from CoC-accredited facilities. These data are used to analyze and track patients with malignant neoplastic diseases, their treatments, and their outcomes. Online reporting tools provide the program with comparative benchmarks for similar programs. In addition, the program has access to reporting tools for quality improvement, quality assurance, and surveillance.
"We appreciate the hard work and dedication delivered by our teammates and providers," Chuck Mantooth, CEO of Appalachian Regional Healthcare System, said. "This accreditation validates our staff's efforts and dedication toward providing excellent healthcare for our community."
About Watauga Medical Center
Watauga Medical Center, a member of UNC Health Appalachian is licensed as a 117-bed regional referral medical complex, offering both primary and secondary acute and specialty care. Services include laboratory, imaging, radiology, physical and occupational rehabilitation therapy, respiratory therapy, surgical services, cancer treatment, heart and vascular services, sleep services, pain management, and emergency services. The medical center is certified by The Joint Commission as a Primary Stroke Center and earned The Joint Commission's Gold Seal of Approval® for Chest Pain Certification in 2018. The Seby B. Jones Regional Cancer Center, located on the campus of Watauga Medical Center is recognized as an approved community cancer care center by the American College of Surgeons Commission on Cancer. For more information, visit apprhs.org/wataugamedical.
About the Commission on Cancer
Established in 1922 by the American College of Surgeons, the CoC is a consortium of professional organizations dedicated to improving patient outcomes and quality of life for cancer patients through standard-setting, prevention, research, education, and the monitoring of comprehensive, quality care. Its membership includes Fellows of the American College of Surgeons. For more information, visit: www.facs.org/cancer