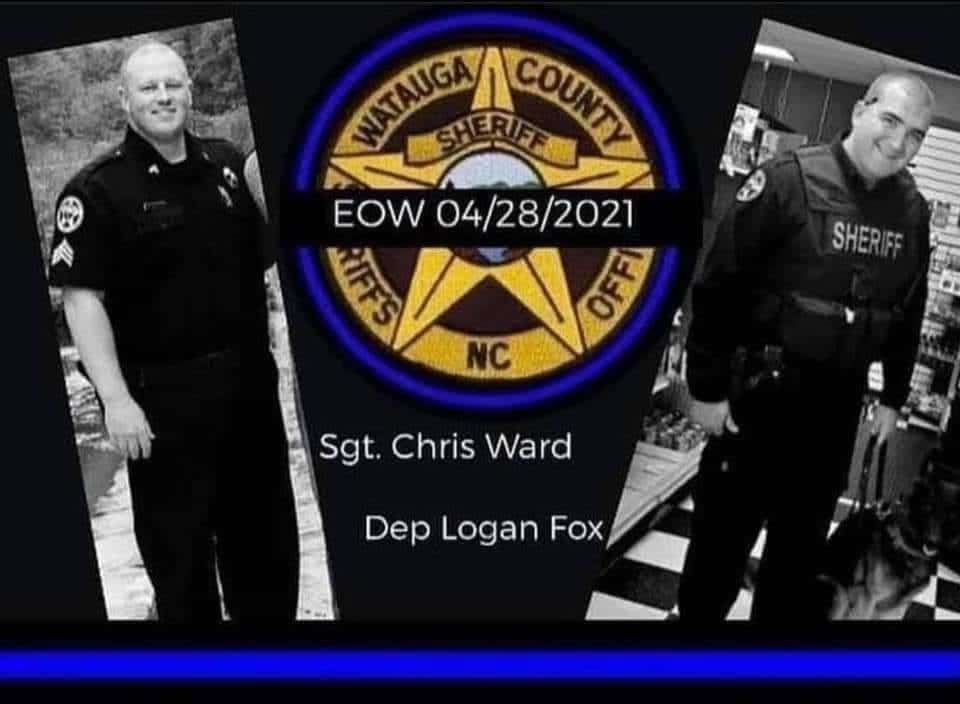 Last Updated on May 2, 2021 6:01 pm
The Powderhorn staff members wish to offer our sincere condolences to the families and friends of those who lost their lives as a result of the shootings on Wednesday, April 28. This event has been felt throughout the Watauga community.
Sergeant Chris Ward and K-9 Deputy Logan Fox were alumni of Watauga High School. As former students of the county's school system, their connection to Watauga County ran even deeper than the professional commitment they made to protect its residents.
Their families are also integral members of the Watauga community who show a dedication to serving others. Molly Ward, daughter of Sgt. Chris Ward, is a recent graduate from WHS. She played basketball throughout high school and now plans to pursue nursing, following a career path similar to that of her mother, Candace Ward.
Reflecting on the lives and careers of these officers, we are reminded of the standards to which we are held at Watauga High School.
Sgt. Chris Ward and K-9 Deputy Logan Fox evaluated what was right and what impact they had upon others, and—above all—they exemplified the principle of service above self in an act of selflessness that we will not forget.
In addition, we would like to offer our condolences to the family of Michelle and George Ligon, members of the Boone community who will be missed. We count ourselves fortunate to be part of a community whose connectedness has lent it compassion and a resolve to remember those we have lost in recent days.
To honor the Ligons, Ward and Fox, local organizations are banding together to offer the county a Community Night of Remembrance on Monday, May 10. Kits with a red ribbon, remembering the Ligons, and a blue LED light, honoring Ward and Fox, will be distributed for those who want to participate in the event.
It is predicted that the material pickup date for these kits will be May 6 or 7. To find more information about acquiring one of these kits, visit https://www.surveymonkey.com/r/GRN872H.