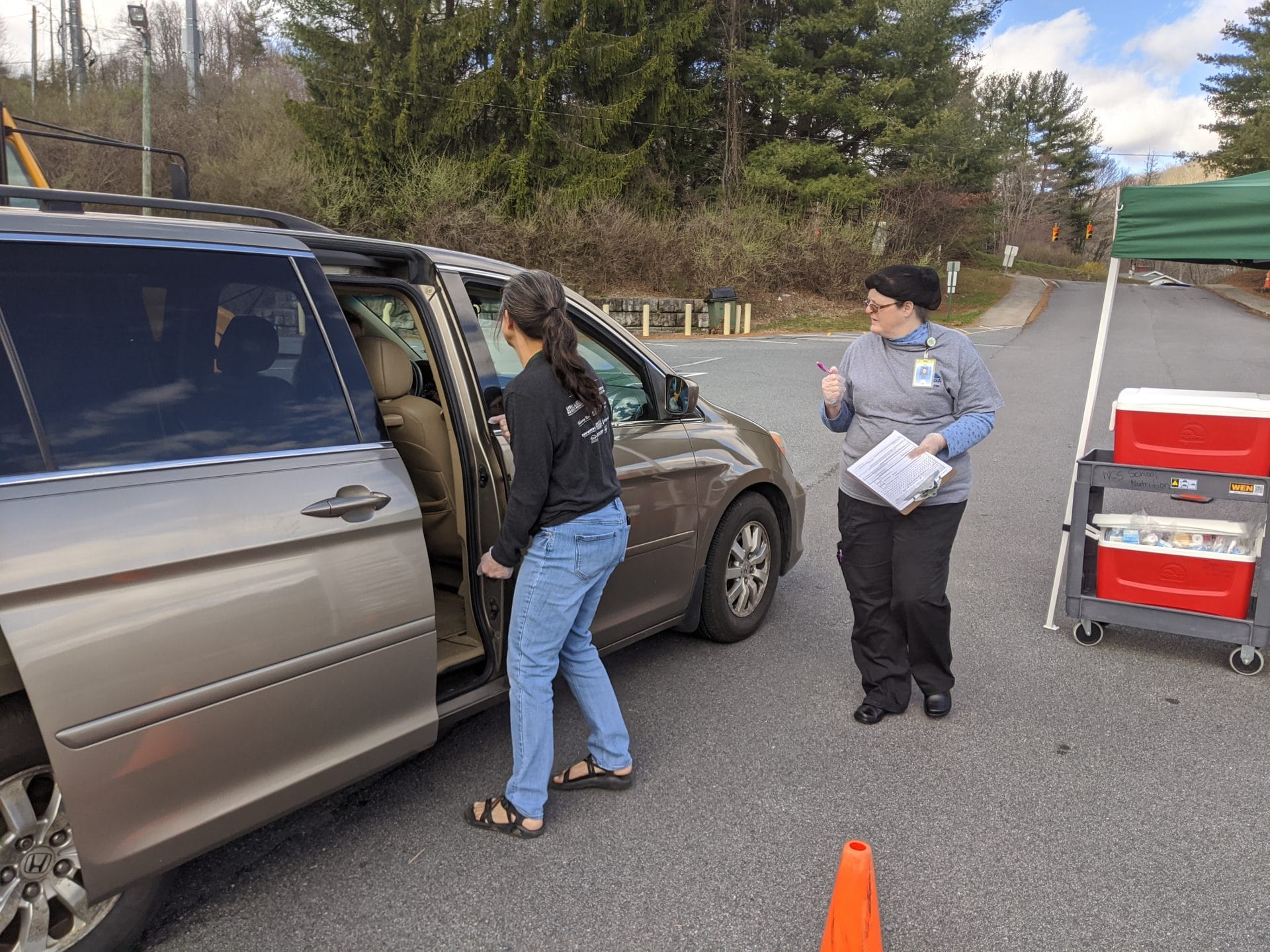 Last Updated on April 8, 2020 3:34 pm
Watauga County Schools facilities will be closed for spring break from April 13-17. The district's child nutrition staff will not operate meal pickup sites during this time. To help provide extra resources over break, all of Watauga County School's seven meal distribution sites will serve extra meals on Friday, April 10.
All children 18 and under who visit one of the sites on Friday will be provided with the regular meal service along with six additional shelf-stable meals for the week of spring break. The extra meals are available to any children 18 and under at any of Watauga County School's distribution sites regardless of means or enrollment.
In accordance with new health department recommendations, WCS Child Nutrition Staff is also taking extra precautions to protect the health of team members who are making and distributing meals. Starting April 6, all staff members will be wearing masks and following social distancing guidelines during distribution.
WCS asks that parents assist with efforts to keep everyone healthy by not coming through the line if you are sick or caring for anyone who is sick, and by not shaking hands or coming into contact with the meal distribution team members. The school system is making every effort to keep everyone safe while also continuing the food program as long as possible.
Lunch and a packed breakfast for the next day is served at Bethel, Mabel, Green Valley, Valle Crucis and Watauga High School from 11 a.m. to 1 p.m.
Dinner and breakfast for the next day is served at Hardin Park School and Brushy Fork Baptist Church, located at 3915 Highway 421 North in Vilas, from 4 p.m. to 6 p.m.
If you are unable to make it to any of the WCS meal distribution sites, please call your child's school for more information. For general questions, please call the WCS Central Office at (828) 264-7190.