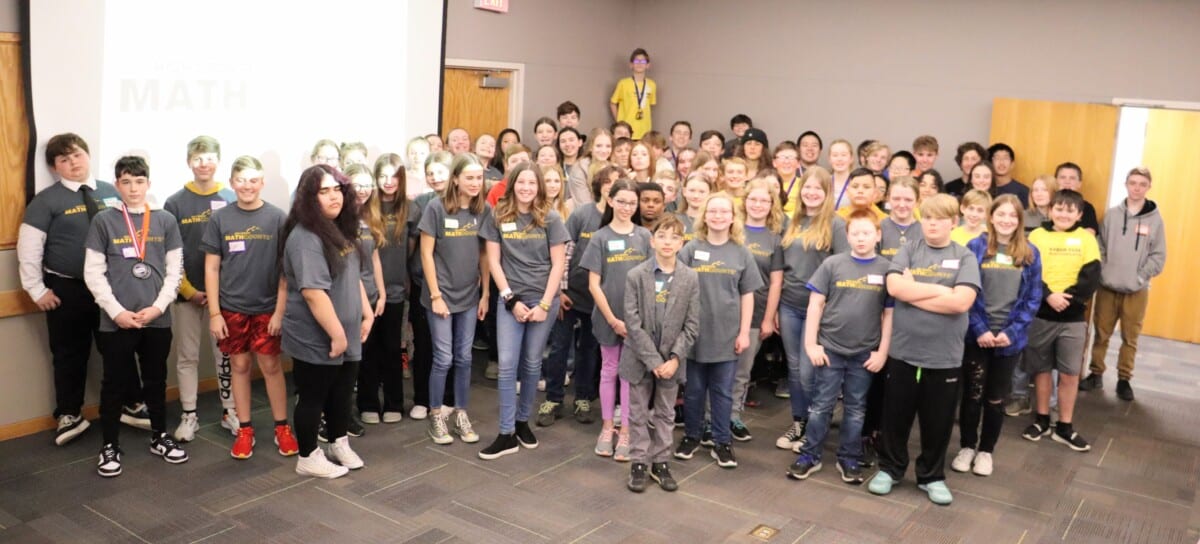 Last Updated on March 16, 2023 12:51 pm
BOONE — Appalachian State University recently hosted more than 80 of Watauga County Schools' quickest-solving math students for the annual High Country MathCounts competition. In its eighth year, the contest hosted students from 10 different schools in Watauga and Avery counties.
Teams across Watauga practiced for several months leading up to the competition to hone their mathematics skills on multiple types of problems that include algebra, geometry, number sense, probability and statistics. The problems are designed to stretch students' critical thinking and challenge them to learn advanced mathematics in middle school.
Several Watauga students saw success in both the team and individual competitions.
The overall team victory was brought home by Parkway School with Hardin Park coming in second place. Parkway's second team secured the third-place prize. In the individual contest, students from Parkway brought home the top three spots, led by overall individual champion Keith Tu, second place finisher Ike Mance and third place Grace Young.
Watauga County School Assistant Superintendent Dr. Stephen Martin, who has been instrumental in planning and organizing the event over his tenure with the school system, said he was proud of all the students who participated in the event.
"This is a labor of love and reminds me of my roots in education. As a second year teacher in 1992, I was a MathCounts coach, and I was able to coach teams for six years as a middle school math teacher. It has been a joy watching so many middle school students in the High Country be able to spend a day enjoying math, learning to cooperate as a team and feeling a sense of accomplishment," Martin said.
Martin also thanked ASU professor, Dr. Erica Slate and David Phipps, a retired engineer who has helped the High Country MathCounts competition for many years, for their efforts in organizing the contest. Martin said MathCounts was a collaborative effort between the AppState math department professors, school coaches, mathletes, school personnel, parents and AppState student volunteers.
Parkway Schools MathCounts team took home the top spot in the team-based contest while Keith Tu, a member of the team, also won the individual competition. Left to right are Tu, Grace Young, Ike Mance and Cole Lewis.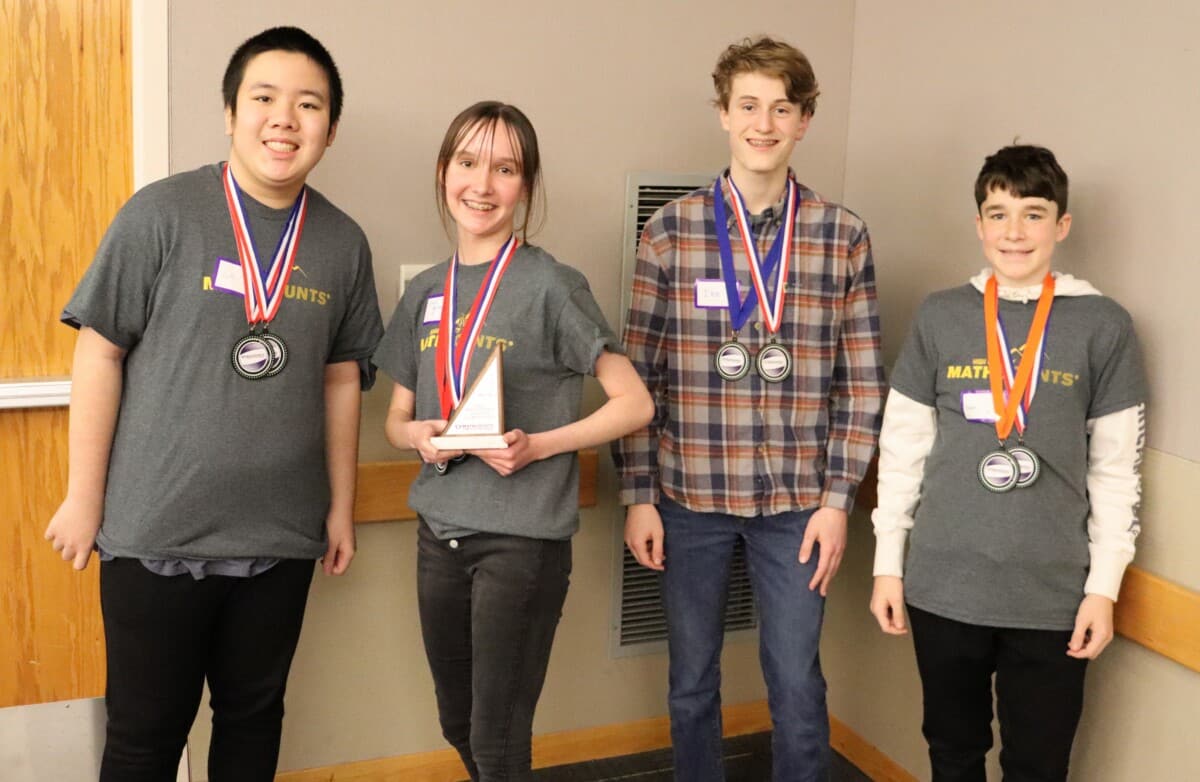 More than 80 students from 10 different schools met on the campus of Appalachian State University for the MathCounts Competition.