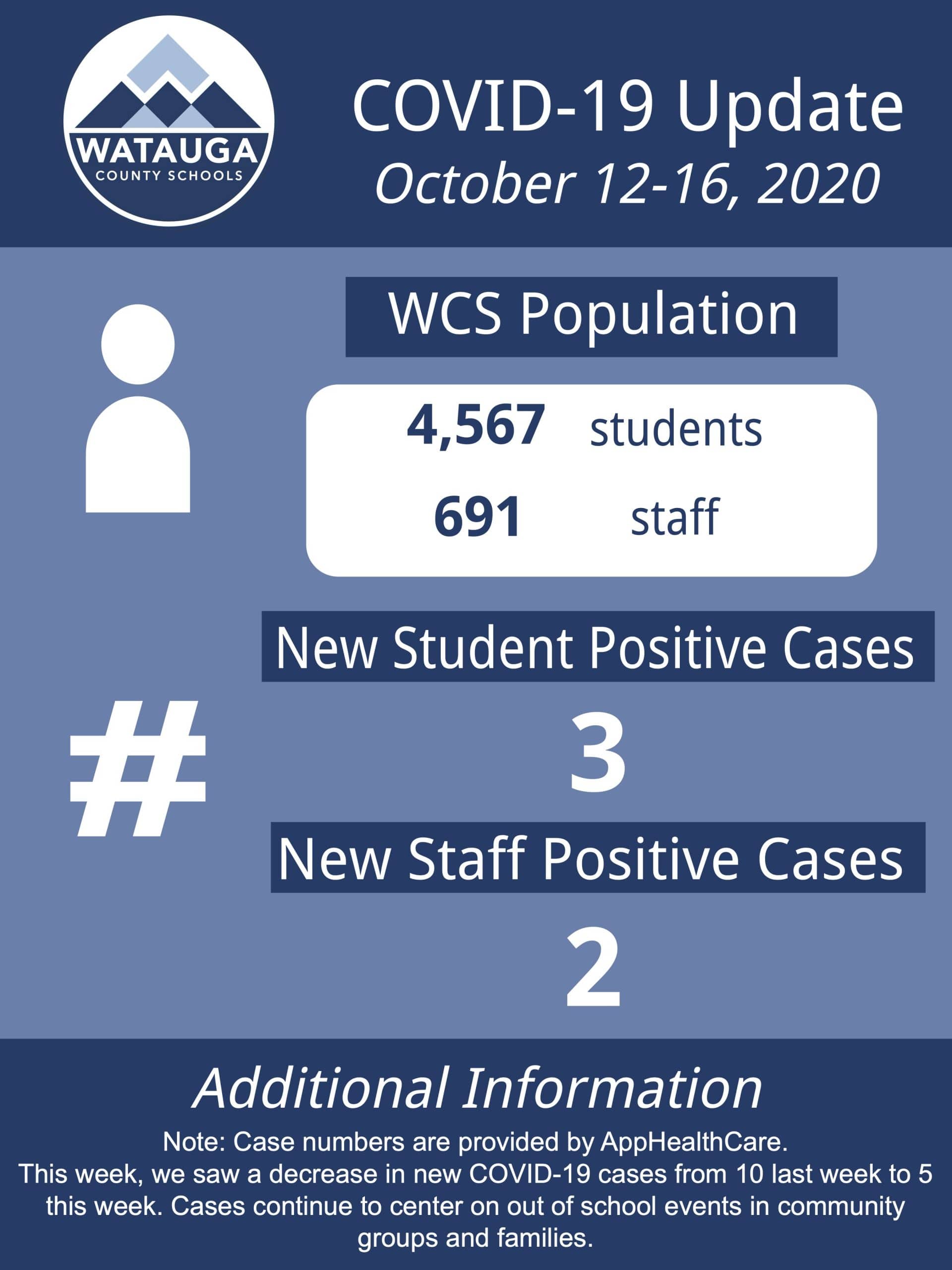 Last Updated on October 18, 2020 8:20 am
More students will return to in-person instruction starting on Monday, October 19, as grades 4-12 return. The district is operating on the 2×3 Plan B Flex Schedule laid out over the summer that splits students into two cohorts. Half of the students attend on Monday and Tuesday, the other half on Thursday and Friday. Wednesdays are a remote learning day during which school facilities are deep cleaned.
Students in K-3 returned on October 12th.
The Watauga County School system has also updated the weekly COVID-19 data for the week of Oct 12-16, 2020.
Five new positive cases were recorded for the week, three among students and two among staff. None of these cases are the result of transmission at school, according to Dr. Scott Elliott, Superintendent of Watauga County Schools.
On Friday, October 9 Dr. Elliott announced that any student-athletes or coaches who are placed into isolation or quarantine as a result of close contacts to be tested and submit to the school nurse a negative COVID test before being allowed to return to practice or play. That measure is in addition to and regardless of any direction or requirements from the health department.
At that time he also announced that any student or staff member who is actively symptomatic and has a negative antigen test result will also need to provide either a negative laboratory test result or a note from a medical provider before returning to school. This is to provide further safeguards that a COVID positive person does not return to school due to a false negative antigen test.