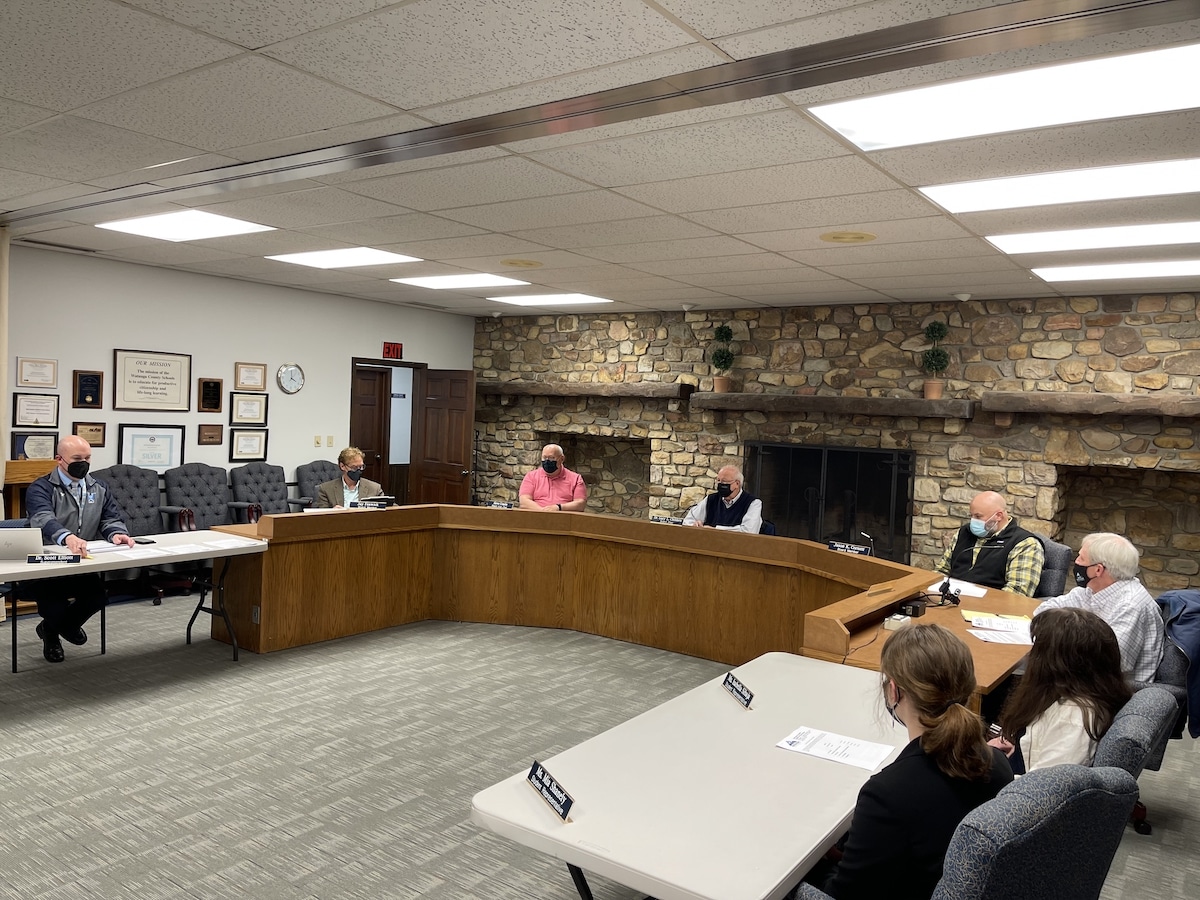 Last Updated on February 22, 2022 6:18 pm
The Watauga County Board of Education voted, on Tuesday afternoon, 5-0 to make the wearing of mask optional beginning February 28. Mask will still be worn on school buses due to a federal mandate.
Below the two videos is an email sent to parents and guardians, by Watauga County Schools, regarding the meeting.
Below is a video statement from Dr. Scott Elliott and the entire board meeting as filmed by WataugaOnline.com.
---
Dear WCS families and employees,
This afternoon, the Watauga County Board of Education voted to make masks optional for all students, staff, and visitors starting on Monday, February 28, 2022.
In making this decision, the board strongly encourages everyone to continue to take precautions to prevent the spread of COVID-19 in our schools and community. This includes speaking with your medical provider about vaccines and boosters and staying home when you are sick. Students and staff will still be required to wear masks at school if they become symptomatic or test positive for COVID in accordance with state quarantine rules. Also, federal regulations still require masks to be worn on all white and yellow school buses. Otherwise, students and staff may decide if or when it is in their best interest to wear masks.
The school system has a large supply of high-quality masks for any student or staff members who would like them. Also, the school system will again collaborate with local medical providers to provide vaccine and booster shot clinics to school age children. The clinics will be held on the following dates:
School Vaccine Clinics
| | | |
| --- | --- | --- |
| Date and Time | School #1 | School #2 |
| Thursday 2/24 1:30 – 3:30 | Blowing Rock | Hardin Park |
| Friday 2/25 1:30 – 3:30 | Valle Crucis | Cove Creek |
| Thursday 3/3 1:30-3:30 | Green Valley | Bethel |
| Friday 3/4 1:30 – 3:30 | Parkway | WHS All Day until 5:30 |
| Thursday 3/10 1:30 – 3:30 | Mabel | |
Please use the following links to register for these clinics:
WCS/AppHealthCare COVID-19 Vaccine Clinic Registration
WCS/AppHealthCare COVID-19 Vaccine Clinic Registration – Spanish
Also, look for a separate email tomorrow with information about how parents can give permission to the school nurse if your child needs a COVID test at school. This includes testing available for when a student is a close contact or when they are exhibiting symptoms. We also offer a monthly testing program for any families who would like to participate. All testing is free, optional, and requires parent permission.

By now we all are aware of the wide range of needs and differences of opinion about all aspects of this pandemic. I ask that all of us continue to support one another, find and show empathy and kindness to those whose needs and opinions might differ from our own, and respect the choices of each individual for the decision they make regarding masks.
I look forward to us working together for the continued growth and development of our children. Please let me know if there is anything I can do to support you.
Sincerely,
Scott Elliott
Superintendent