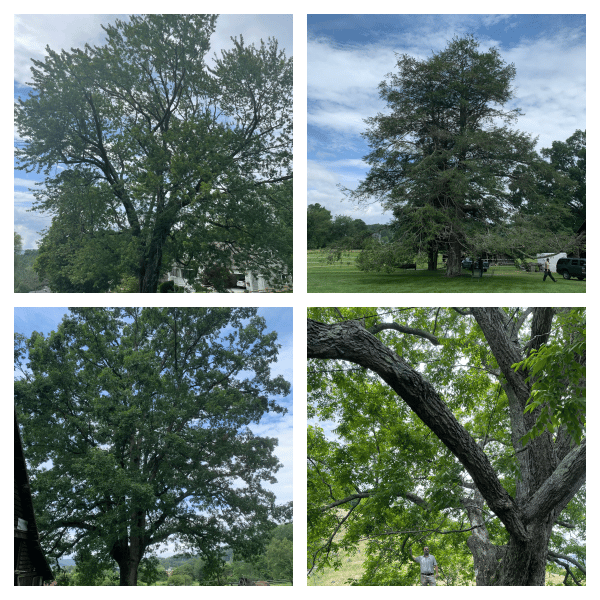 Last Updated on August 27, 2022 2:57 pm
An effort is underway to document Champion Trees in Watauga County through the Watauga County Cooperative Extension office and the Watauga office of the North Carolina Forest Service.
Champion trees are noteworthy specimens of individual species native to our region of western North Carolina. The goal of this program is to recognize those species of superior size, historical significance, and to increase public understanding and appreciation of our county's unique trees. Watauga Champion Trees will also be considered for nomination in the state & national databases of champion trees if found eligible.
Dr. Jim Hamilton, Watauga County Cooperative Extension Director, tells WataugaOnline.com that "Watauga's Champion Tree program is really an opportunity to bring some awareness and education about our local trees and forestry."
"We live in an area with some of the highest forest biodiversity in the United States. Some of the largest trees in the county were seedlings when the county was first settled. With more and more land conversion happening across the western part of the state, it's important to bring attention to some of our historic trees before they're gone." Dr. Hamilton also noted.
Nomination for a Watauga Champion Tree can be made by any member of the public with the property owner's consent. Verification of size (height, circumference, and crown spread) and historical significance will be made by a member of the NC Forest Service and/or Watauga County Cooperative Extension. Recognition of a Watauga Champion Tree will include representation in the county database, a certificate, recognition via local media and at the annual Farm City Banquet.
Nomination for a Watauga Champion Tree can be made by clicking here.
Currently, Watauga County is home to four state champion trees: butternut (white walnut), American chestnut, sugar maple, and Allegheny chinkapin. In 2023, the Extension office will submit a nomination for the national champion butternut (pictured below).
Other documented trees (pictured below) include a butternut in Matney, a tree at the Blair Farm near the medical center, and a silver maple.