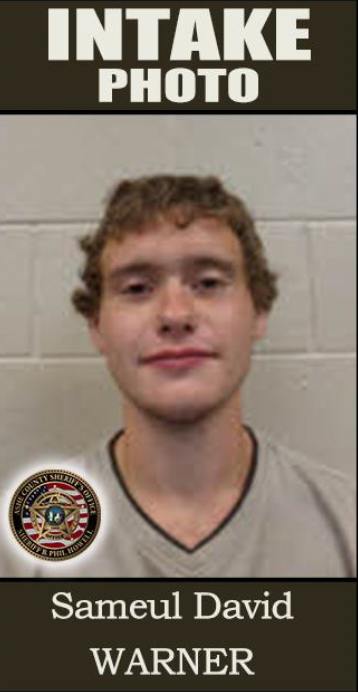 Last Updated on September 12, 2023 12:34 pm
Creston, N.C. – Sheriff B. Phil Howell announces the arrest of 18-year-old Samuel David Warner of Creston for second-degree arson. On Thursday, September 7th, 2023, Ashe 911 Dispatch received a call regarding an intoxicated male threatening to burn a mobile home down.
Sgt Cox and Deputy Call located and questioned the subject about the threat. Deputies detained Warner and drove to the scene of the fire. Deputies entered the home and ensured no one was in the residence prior to the arrival of the Creston Fire Department.
Warner was booked under a $125,000 secured bond and later released from the Ashe County Detention Center.
Samuel David Warner, 18-year-old of Creston, NC, was charged with the following:
 Felony Second-Degree Arson
 Driving While Impaired
 Driving After Consuming < 21