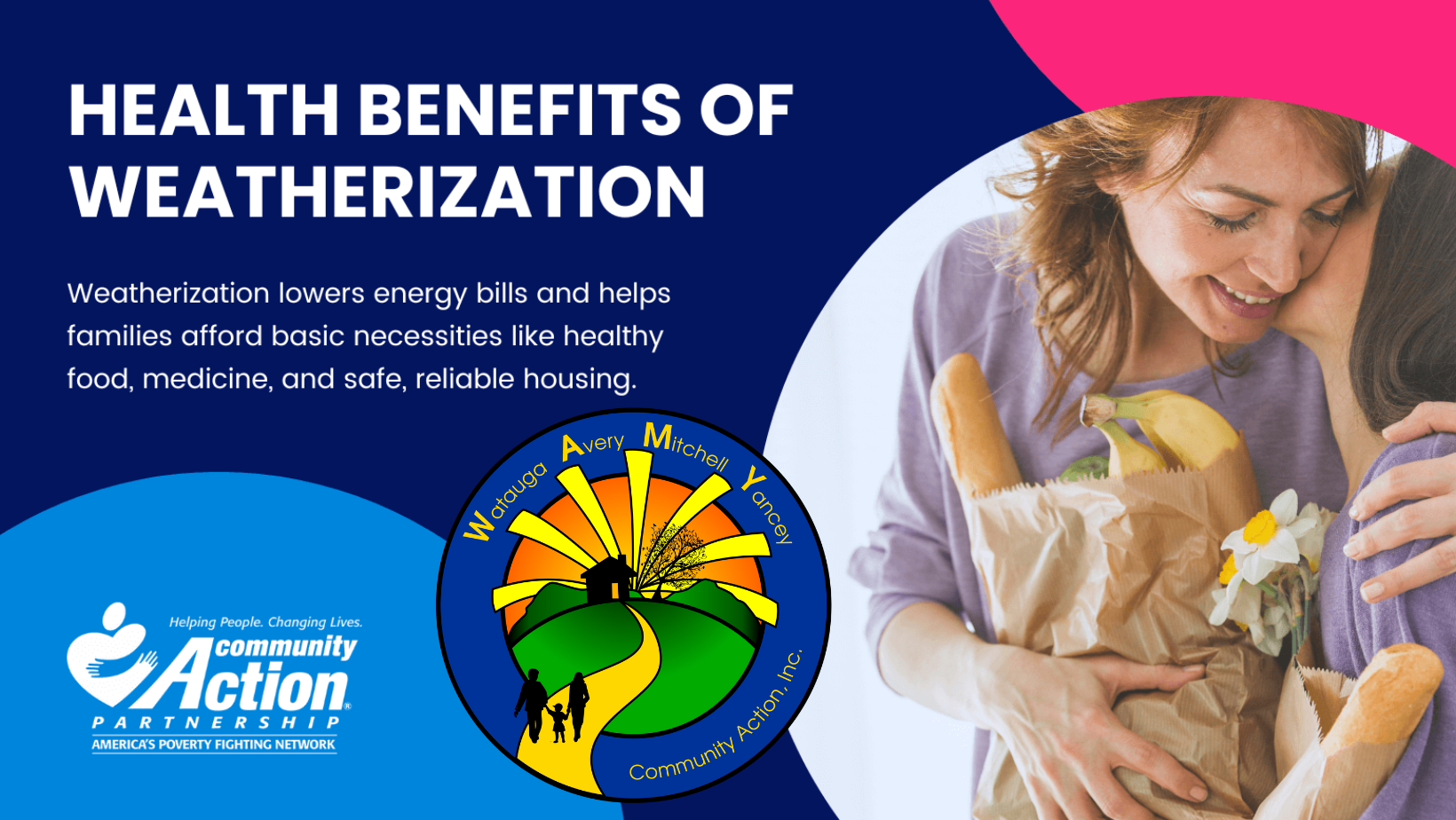 Last Updated on October 2, 2023 10:20 am
BOONE, N.C. – W.A.M.Y. Community Action is proud to participate in and promote National Energy Awareness Month this October. This initiative emphasizes the importance of energy conservation, efficiency, and the advantages of weatherization. National Energy Awareness Month serves as a crucial reminder of our collective responsibility towards energy usage and its impact on our planet. It provides an opportunity for us to learn, discuss, and promote practices that can reduce our energy consumption and move towards more sustainable sources of energy.
It's a startling fact that approximately one-third of households in the U.S. struggle with their energy bills or maintaining an appropriate temperature in their homes. Weatherization can be a solution to these problems, as it increases the energy efficiency of homes and reduces utility costs. W.A.M.Y. Community Action's Weatherization Assistance Program (WAP) plays a crucial role for low-income families and individuals by making homes more energy efficient. This is particularly beneficial for low-income households and communities of color. Services like WAP and the Low-Income Home Energy Assistance Program (LIHEAP) provided by W.A.M.Y. are especially helpful to rural families by enhancing their home energy efficiency.
In addition to saving energy, weatherized homes offer healthier living conditions. Improvements such as better indoor ventilation and air quality are direct results of weatherization. These enhancements can reduce asthma triggers, contributing to a healthier living environment. Furthermore, the Weatherization Assistance Program supports a variety of skilled workers and stimulates related industries, positively impacting the economy. This October, as we celebrate National Energy Awareness Month, W.A.M.Y. also acknowledges the significant contributions of these dedicated workers in our communities.
The U.S. Department of Energy has designated every October as National Energy Awareness Month since 1991, during President George H.W. Bush's presidency. This month serves as a reminder for us all to continue improving our energy resilience, modernizing the power grid, and shifting towards renewable energy and sustainable practices. It's a time to reflect on our energy habits, educate ourselves about the importance of energy efficiency, and take actionable steps towards a more sustainable future.
About W.A.M.Y. Community Action
Established in 1964, W.A.M.Y. (Watauga, Avery, Mitchell, Yancey) is a Community Action Agency and was the first human-service non-profit to come to the High Country's four-county area. W.A.M.Y.'s mission is to partner with families and communities to provide the disadvantaged with the support they need to become self-sufficient. W.A.M.Y. conducts a community needs assessment every three years and programs are designed according to the needs of the community. Currently, W.A.M.Y. has four programs- Housing & Energy, Youth Development, Food & Nutrition, and Family Development. To learn more or donate visit wamycommunityaction.org.
About Community Action Agencies
A Community Action Agency (CAA) is a local organization with the mission of reducing poverty through locally designed and delivered programs and services, targeted to the specific needs of the community. CAAs exist in virtually every county in the U.S., numbering more than 1,000 nationwide. Most are private nonprofits, but some are units of local government. They are state-designated but locally controlled, governed by a tripartite board that represents the low-income community, local elected officials, and private and public community stakeholders.