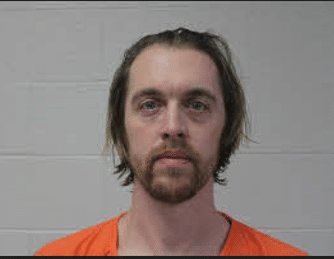 Last Updated on February 8, 2023 3:49 pm
On Tuesday, February 7, 2023, at 10:40 pm, Boone Police Department Patrol Officers responded to the intersection of Blowing Rock Road, and Highland Avenue for a vehicle crash.  During the investigation, it was determined that 39-year-old Jamie A. Linamen, of 1121 Sage Hill Road, Cedar Bluff Virginia, attempted to turn left from Highland Avenue onto Blowing Rock Road.  Mr. Linamen's vehicle, a 2001 Buick van, traveled across Blowing Rock Road, and struck a utility pole.  Mr. Linamen drove back across Blowing Rock Road and struck a tree. After striking the tree, Mr. Linamen drove north on Blowing Rock Road and crashed head-on into a 2019 Honda sedan that was traveling south.  
After an investigation was conducted, Mr. Linamen was placed under arrest and charged with Driving Under the Influence. Mr. Linamen appeared before a Watauga County Magistrate and was issued a court date of March 31, 2023, in Watauga County District Court.  
There were no injuries that resulted from the crash, and both vehicles received extensive damage.  New River Light and Power responded to the scene and replaced the utility pole.
The Boone Police Department would like to thank the Boone Fire Department, Watauga Medics, and New River Light and Power for their quick response and assistance.