Last Updated on August 31, 2015 1:06 pm
A Friday afternoon wreck that caused long delays and detours on highway 105 in Avery County claimed the life of a 20 year old Newland native. Trooper Daniel Hughes, with the North Carolina Highway Patrol, tells WataugaRoads.com that Harley Dakota Foster passed away at the scene after his vehicle, a 1998 Subaru Legacy,  crossed the center line hitting a 2013 Dodge 5500 pickup with a dump bed, driven by Ronnie Duckworth of Seven Devils. Duckworth was treated for injuries and released from Cannon Memorial Hospital.
 The section of 105 from Tynecastle To Linville was backed up and re-routed for an extended period of time until crews could clear the scene. Funeral arrangements for Foster are being held Monday evening.
Photo submitted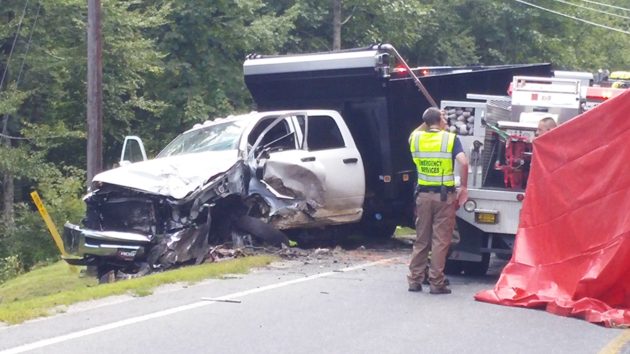 Obituary from Austin & Barnes Funeral Home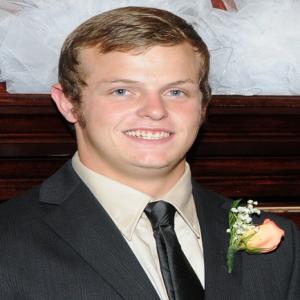 Harley Dakota Foster, age 20, a native of Newland, NC died suddenly and tragically in an automobile accident on Friday, August 28, 2015. Harley was the beloved son of Scott Foster. Harley left a legacy of love. He was known for his infectious smile, love for all he encountered and gentle spirit. His untimely passing is deeply mourned by all who knew this wonderful young man.
Harley attended Avery High School, graduating in 2014. While attending Avery High, Harley excelled in golf and football. Harley also enjoyed fishing, hunting, and riding his dirt bike. Most of all, Harley enjoyed life, especially spending time with his friends and family. Harley was dearly loved and loved others in return. His spirit now dwells in a place of pure love.
In addition to his parents, Harley is survived by half brothers Delaney Thomas and Shawn Queen and half sister Brittany Worley; his grandparents, Samuel Foster of Newland and Frieda Julian Briggs and her husband Craig of Pinehurst, N.C.; his Uncle Kevin Foster and Aunt Arlene Foster of Newland; Aunts Lisa Eudy of Charlotte, NC; Laura Foster of Asheville, NC; Uncle Kevin Eudy of Dahlonega Ga. Aunts Penny Hodge and her husband Joey Hodge of Newland and Crystal Gallion and her husband John of Jonas Ridge; cousins Trevor and Ansley Eudy; Cooper and Lilly Foster; Halley Puckett; Cole Storie; Gage and Jack Gallion; Ashley Erwin. His nieces Summer and Autumn Queen, Andrea Worley, and Adalyn Thomas; and nephew Luke Worley.
Others include Great Aunts Betty Johnson and family; Mary Ellen Estep and family; and Kaye Treadway and family; Glenda Rensi and family; Great Uncles Terry Julian and family; Fred Julian and family; Adrian Julian and family as well as a loving extended family and his countless close friends.
The family will receive friends Monday, August 31, 2015 from 4:00 p.m. to 8:00 p.m. in the Elk Park Christian Church. A celebration of life service will begin promptly at 8:00 p.m. in the church.
Online condolences may be shared with the Foster family at www.austinandbarnesfuneralhome.com.
Austin & Barnes Funeral Home and Crematory is serving the Foster family.