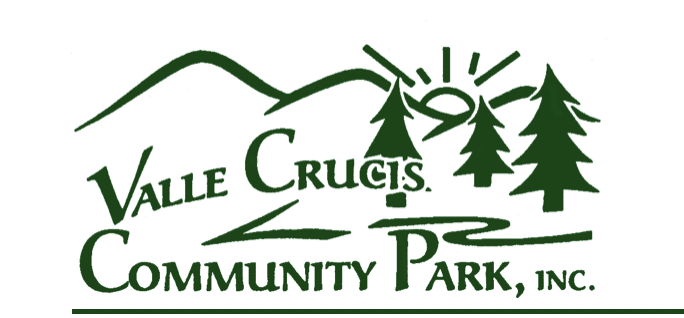 Last Updated on July 16, 2020 12:36 pm
Effective Friday, July 24, 2020, visitors entering Valle Crucis Community Park will be charged a $5 per-car parking fee between the hours of 10:00 am and 6:00 pm on most Fridays, Saturdays, and Sundays through October 2020. However, patrons who are Friends of the Park—those who have contributed $100 or more in the past year—will receive free parking at all times. Each Friend-designated donor will be given a parking hangtag to indicate their free parking status for the Summer 2020 season.
Valle Crucis Community Park was established in 1983 as a land trust to maintain a community recreational park in an area not served by any tax-supported parks. It now operates as a non-profit entity with the mission of providing a safe and peaceful recreation resource, preserving open space, and educating visitors about local natural resources and their preservation. The Park relies almost exclusively on donations from users and other private donors, and on annual fundraising events such as the Valle Crucis Park auction.
Although the parking fee initiative represents a significant change for the Park, it was a decision made by the Park's governing board after careful consideration and in consultation with both legacy donors and with other private non-profit entities. This initiative is in response to the substantial increase in use that the Park has experienced in recent years and the resulting increase in day-to-day operating expenses associated with maintaining Park grounds, purchasing pet waste bags and bathroom supplies, and increasing staff hours to oversee Park operations. For example, during the three-year period between summer 2017 and the present, average car-count totals during the busiest summer months showed 30% and higher increases per year in the number of visitors. With a per-charge parking fee on the busiest days, occasional Park users—many of whom are visitors to the area—will help to defray operating expenses.
According to Valle Crucis Park Executive Director Ashley Galleher, "Many Park users remain unaware that we are a privately-owned non-profit park that does not receive government funding for upkeep. We believe that by initiating this parking fee the costs of maintaining our Park will be shared by a larger number of our users. This is not in any way meant to supplant other sources of funds that we will continue to rely on, such as Music in the Valle donations, pavilion rentals, and the Park auction. Our hope is to raise a sufficient amount of additional funds to make deferred capital improvements throughout the Park."
Valle Crucis Community Park is located at 2892 Broadstone Road. For more information about the Park and to learn how to become a Friend of the Park, visit the Park website at vallecrucispark.org, or call Ashley Galleher at 828-963-9239.