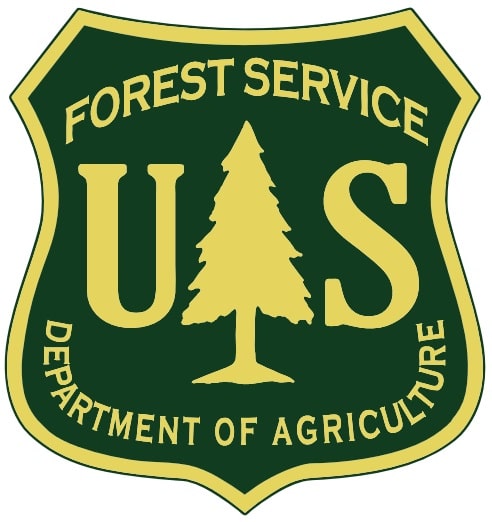 Last Updated on June 12, 2023 2:47 pm
ASHEVILLE, NC, May 31, 2023 — Recently, the USDA Forest Service National Forests in North Carolina announced its investment of $3,781,300 in funding from the Great American Outdoors Act (GAOA) to support selected projects across North Carolina in Fiscal Year 2023. These investments are made from the National Parks and Public Land Legacy Restoration Fund (LRF) established by the Great American Outdoors Act.
These projects support the recent announcement by the Departments of Agriculture and Interior proposing a combined $2.8 billion in funding for Fiscal Year 2024 to improve infrastructure, recreation facilities, public lands access, and land and water conservation as the legislation enters its third year out of five.
"We are excited to see these funds get put to use across North Carolina's National Forests," Forest Supervisor, James Melonas said. "The funding will improve visitor experience and access by addressing deferred maintenance on several of our popular roads, trails, and recreation sites.
Including the authorized and funded deferred maintenance projects for fiscal year 2023, the National Forests in North Carolina currently have 11 LRF projects in various stages of development, with over $1.2 million already put to work in contracts and agreements on the ground.
Since 2021, the Forest Service has completed more than 122 deferred maintenance projects across 53 national forests in 25 states with more than 880 additional projects currently funded and in various stages of completion.
An example of one project being implemented in North Carolina is the Cradle of Forestry National Historic Area Major Rehabilitation. The approved $2 million project will restore chimneys at historic buildings; rebuild the historic sawmill, help to implement the interpretive masterplan and improve exhibits. Additionally, trail resurfacing and other important maintenance needs will be completed. The Cradle of Forestry is a popular site for the public, school groups and others interested in the history of forestry in the United States to learn and experience.
For additional information about the Forest Service implementation of the Great American Outdoors Act, visit: https://www.fs.usda.gov/managing-land/gaoa.
The Great American Outdoors Act addresses the growing $7 billion backlog of deferred maintenance on national forest and grasslands. The Forest Service currently administers more than 370,000 miles of roads, 13,400 bridges, 159,000 miles of trails, 1,700 dams and reservoirs, 1,500 communications sites, 27,000 recreation sites and 40,000 facilities of other types across the United States and Puerto Rico.