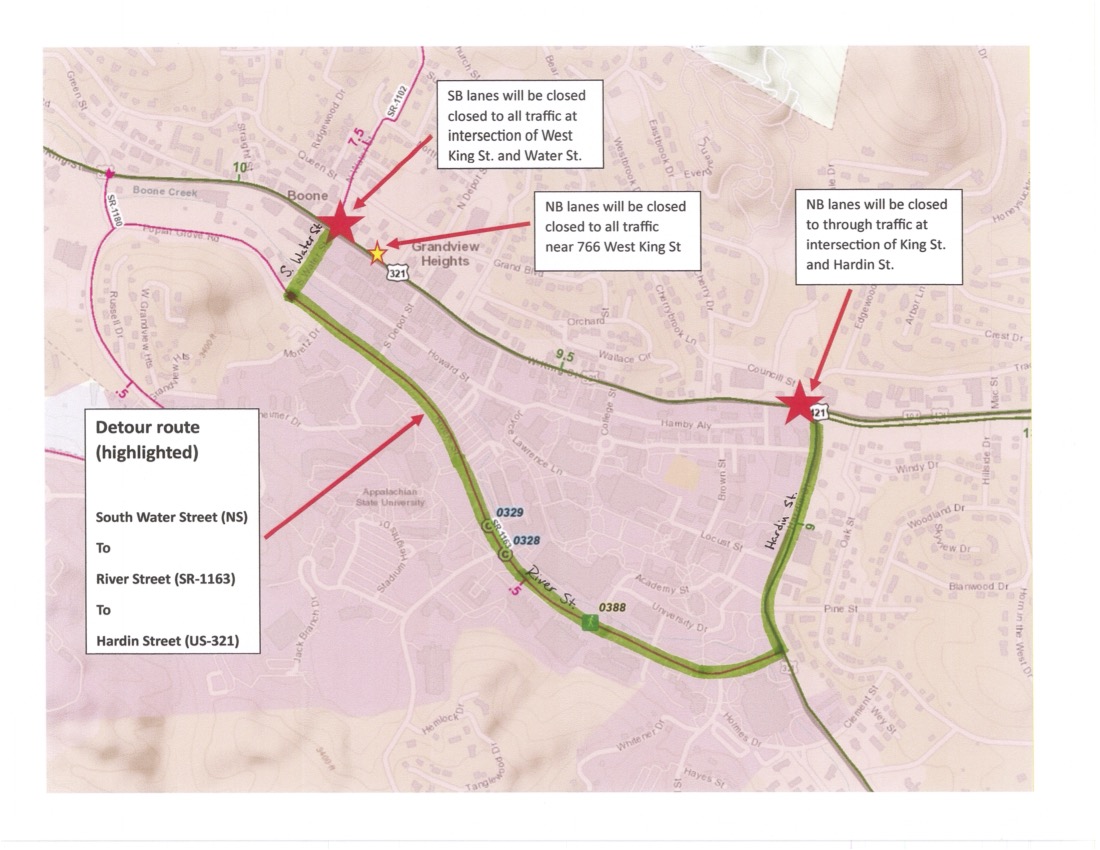 Last Updated on July 28, 2023 1:19 pm
A scheduled road closure on West King Street in Boone has now been delayed.
The closure was originally planned for Monday July 31st until August 6th for replacement of an existing drainage culvert and junction box. 
On Friday morning NCDOT decided to delay this project pending further review. Updates will be provided when a new time frame is announced.