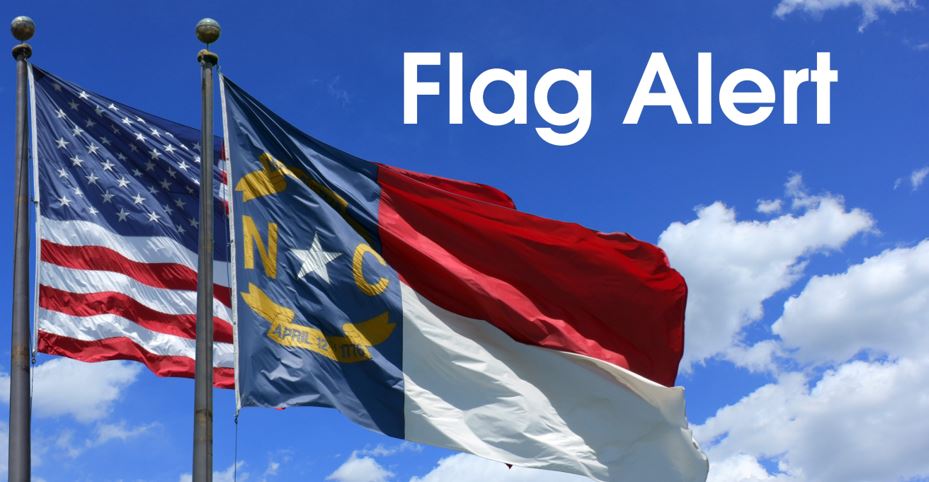 Last Updated on January 3, 2023 10:38 am
Governor Roy Cooper ordered all U.S. and North Carolina flags at state facilities to half-staff immediately until sunset Wednesday, January 4, 2023, in honor of former North Carolina House of Representative Walter Stine Isenhower, who passed away on Saturday, December 31.

A native of Conover, North Carolina, Isenhower, a Republican, represented the state's 45th District from 1986 to 1992 for both Catawba and Burke counties.

Statement from Governor Roy Cooper
"Rep. Stine Isenhower was an extraordinary public servant who made a difference for his beloved Catawba County and NC. Having served with him in the legislature I know he was a caring man of integrity. I send his son Randy and family my sympathy."
Join us
Individuals, businesses, schools, municipalities, counties and other government subdivisions are also encouraged to fly flags at half-staff for the duration of time indicated.
---
Background
North Carolina flag announcements are issued in accordance to regulations outlined in the U.S. Flag Code.
Click for the NC State Government Flag Guide.