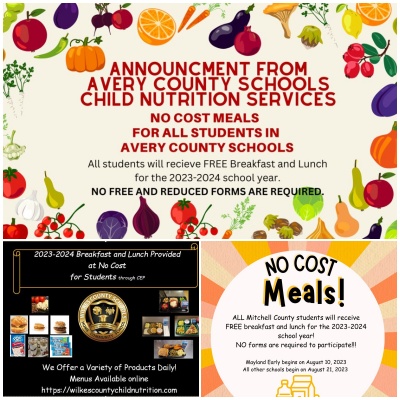 Last Updated on July 27, 2023 1:13 pm
Wilkes County and Mitchell County join Avery County in the ability to provide this service. No forms are required to participate.
All three of these school systems made the announcement on their separate Facebook pages, and the response has been extremely positive.
The first day of school for Avery County is Monday, August 14th, for Wilkes County is Monday, August 28, and for Mitchell is Monday, August 21.