Last Updated on January 28, 2014 9:24 am
NWS Video Update on Tuesday morning
Limited operations on 321 in Blowing Rock today due to weather. Call 828-964-3260 for info.
The 48 hour probability of at least 2 inches & 4 inches of snow between 1pm Tuesday-1pm Thursday.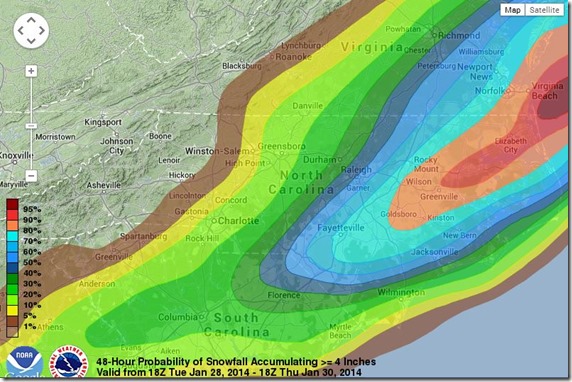 12:34pm – starting to get more reports of snow covered roads this afternoon. 421 thru Rutherwood, & roads in Boone.