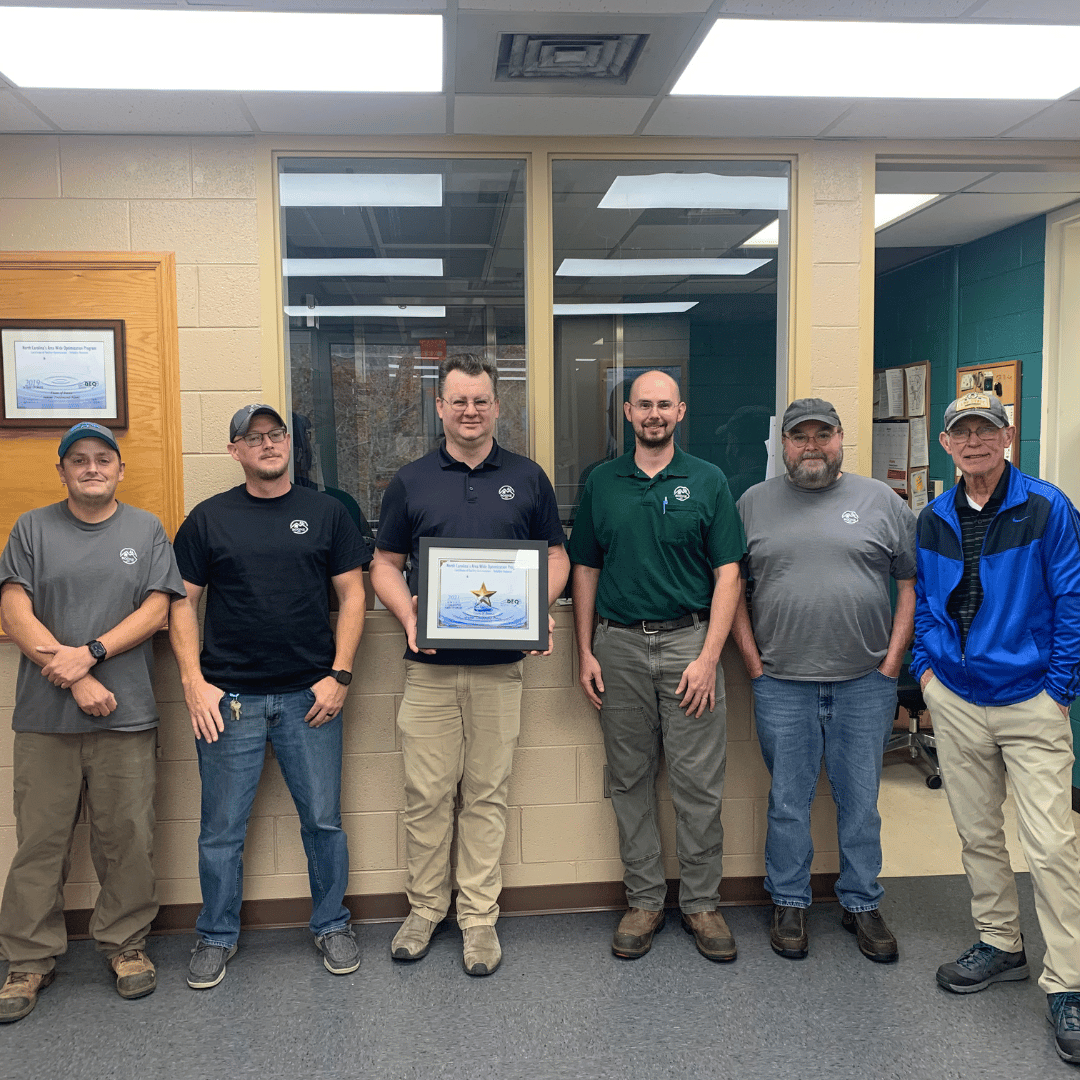 Last Updated on October 26, 2022 1:17 pm
Named after the current Director of Public Works, Ricky L. Miller, who has served the Town of Boone for
35 years, the Town of Boone's Ricky L. Miller Water Treatment Plant has been awarded the "Gold Star"
honor for the North Carolina Area Wide Optimization Award (AWOP).

The North Carolina Division of Water Resources, housed within the North Carolina Department of
Environmental Quality (NCDEQ), has honored 66 water treatment plants for surpassing federal and state
drinking water standards in 2021. The division's Public Water Supply Section awarded the facilities
the prestigious NC AWOP Award which is part of a state effort to enhance the performance of existing
surface water treatment facilities.

Additionally, for 2021, the state recognized 16 facilities with the "Gold Star" honor, which is an award for
systems that have received the NC AWOP Award for 10 or more consecutive years. In total, there are
more than 5,200 regulated public water systems in North Carolina.

"Congratulations to our water treatment plant staff for this outstanding achievement! We take pride in the water we provide our citizens, and we are all honored to receive this Gold Star award." – Josh Eller,
Deputy Director of Public Utilities.
"Staff of the Ricky L. Miller Water Treatment Plant", the staff are from left to right:
Nathan Church
Matt HEad
Jody Prevette
Scotty Wallace
Clint Roberson
Jerry McKinney