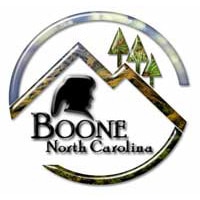 Last Updated on May 23, 2023 12:10 pm
The Town of Boone's Historic Preservation Commission (HPC) would like to invite the public to
a marker unveiling ceremony on June 2, 2023, at 1 PM. The unveiling ceremony will take place
at the site of the marker at the corner of Queen Street and North Water Street.

The Boone HPC worked on and completed a historic marker report during 2021 and 2022 for the
Hayes-Bryan-Greene Cemetery, which contains the graves of several key figures in Boone's
early history. The Boone Town Council approved the marker in April of 2022.

The Hayes-Bryan-Greene Cemetery marker will be placed at the corner of Queen Street and
North Water Street, approximately 600 yards northwest of the cemetery site, and behind the
Watauga County Administration Building. For the marker unveiling ceremony, the Town of
Boone's Public Works Department will close the eastbound portion of Queen Street
approximately a half hour before and after the event.

The individuals whose graves can be found in the Hayes-Bryan-Greene Cemetery include
Ransom Hayes (circa 1805-1868), who donated 25 acres for the laying out of the new Watauga
County seat in 1849. Judge Leander Lawrence Greene (1845-1898) who was an important North
Carolina lawyer and jurist who reportedly privately endorsed Black disenfranchisement in the
contentious 1898 election, and William Lewis Bryan (1837-1928), who was a Meat Camp native
who married Ransom Hayes's daughter, Sallie. Additionally, Bryan was appointed by the North
Carolina legislature as Boone's first mayor in 1872—a position he held intermittently for more
than 25 years. Of Bryan's numerous tourism initiatives, notable initiatives include the Daniel
Boone Monument and the Daniel Boone Trail. These initiatives boosted Boone's early
twentieth-century economy and solidified local lore associating Daniel Boone with the Boone
vicinity.

For more information and to view the full report, visit the HPC's
Local Historical Markers website at www.townofboone.net/historicalmarkers.

For any questions about the event, please call the Planning and Inspections Department at (828)
268-6960 and ask to speak to Jessica Mitchell, Long-Range/Special Projects Planner.