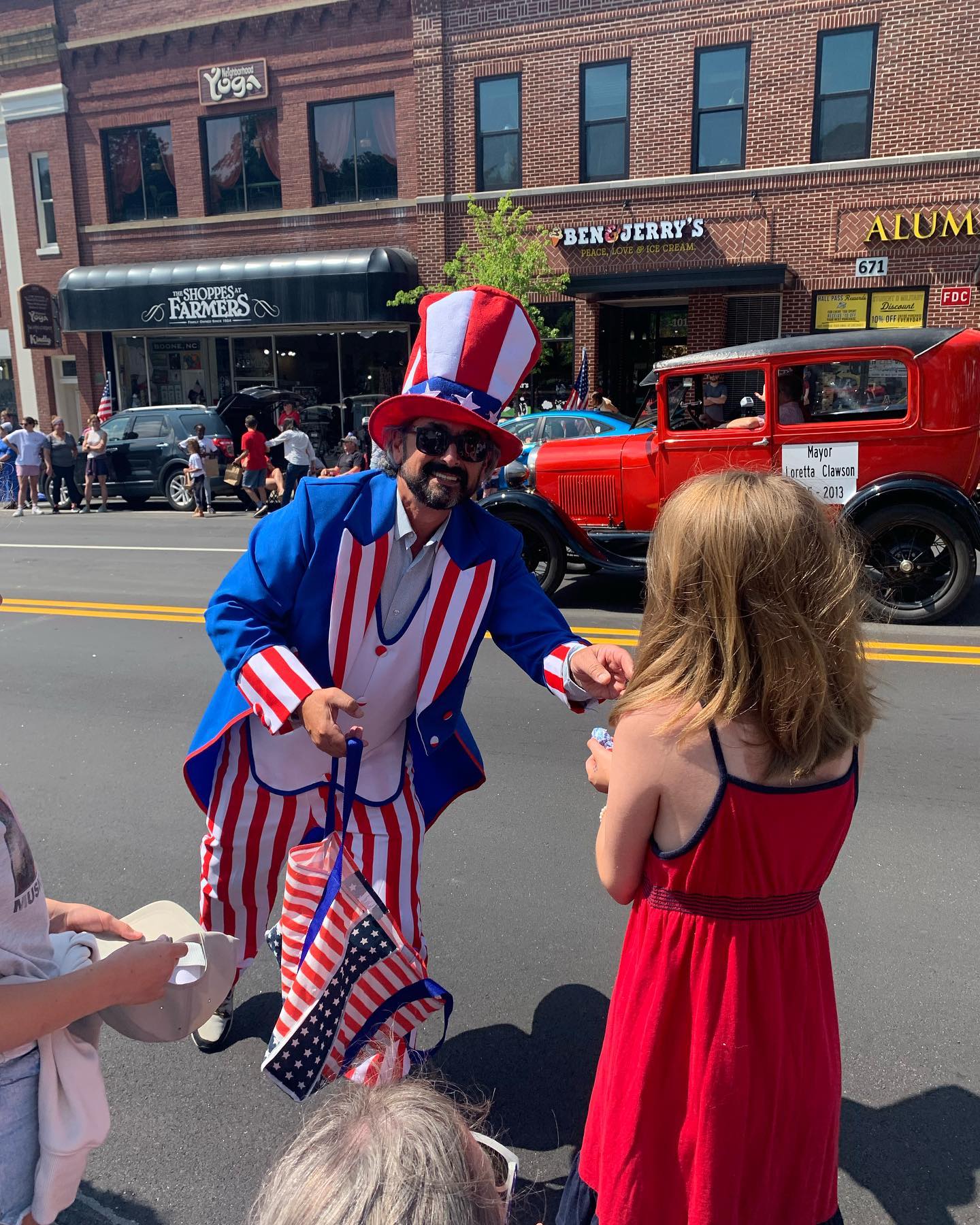 Last Updated on June 27, 2023 6:11 pm
The Town of Boone will be hosting a variety of events in celebration of the Fourth of July. In
addition, the Town of Boone will be presenting the inaugural 1872 award. All events are set to
take place on Tuesday, July 4, beginning at 11:00 a.m.

The annual Town of Boone Fourth of July Parade will take place throughout Downtown Boone.
The parade will begin at the Watauga County Social Services parking lot, located at 132 Poplar
Grove Connector, and will end at the intersection of East King Street and Hardin Street. The
parade is set to begin at 11:00 a.m. and will end at approximately 12:00 p.m.

Following the parade, the inaugural Town of Boone 1872 award will be given to Renee
Boughman, the founder and current Director of Community Engagement of F.A.R.M. Cafe, at
the Jones House. The Town of Boone 1872 award is an annual award that recognizes individuals
and organizations for substantial contributions to the Town of Boone. Renee Boughman will also
be participating in the parade as the grand marshall.

Community members are invited to attend the Town of Boone fireworks display at the
Clawson-Burnley Park, located at 355 Martin Luther King Jr. Drive. The fireworks will begin at
9:15 p.m., however, the park and Greenway will be open beforehand for attendees to enjoy.
For more information, please contact Mark Freed, Director of Cultural Resources, at
mark.freed@townofboone.net or at (828) 268-6280.