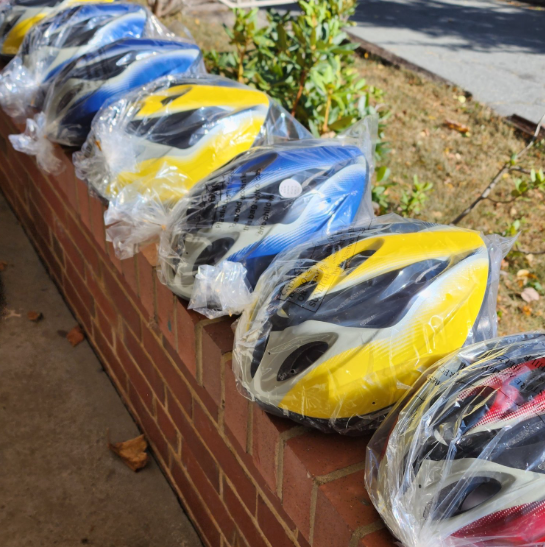 Last Updated on April 11, 2023 3:41 pm
The Town of Boone has been awarded the "Bicycle Helmet Initiative" grant, which will give the
Town seventy-five free youth bicycle helmets to distribute to the residents of Boone. In an effort
to keep kids safe while riding a bicycle, the Bicycle Helmet Initiative program distributes
helmets to children of low-income families.
The Boone Police Department will give bicycle safety tips and distribute the helmets to
low-income families in the community at the "Kid's Zone" at the Boonerang Music and Arts
Festival on Saturday, June 17th located at the Watauga County Public Library. NCDOT awarded
a total of 23,000 helmets to 285 organizations, a record number for the Bicycle Helmet Initiative.
The purpose of this program, coordinated by the Integrated Mobility Division in NCDOT, is to
promote bicycle safety, which includes helmet usage. The overall mission is to reduce
child/youth bicycle fatalities, serious injuries, and head trauma in North Carolina.
The Town of Boone wants to thank Hardin Park Elementary School, Harmony Lanes, and
W.A.M.Y. for their support and partnership for this project. For more information on this grant,
please contact Town Hall at (828) 268-6200.