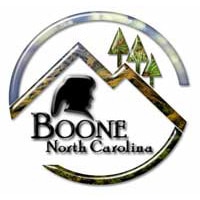 Last Updated on March 31, 2020 9:37 am
The Town of Boone has issued a statement regarding Governor Roy Cooper's Stay at Home executive order that went into effect Monday. The Town's full statement is below:
Under Governor Cooper's Stay at Home directive, Executive Order 121, travel for essential businesses and services is allowed. The Order directs people to stay at home except to visit essential businesses, to exercise outdoors or to help a family member. Specifically, the order bans gatherings of more than 10 people and directs everyone to physically stay at least six feet apart from others. No special authorization is needed for essential travel or work in the Town of Boone or Watauga County.
We know there are many questions, however, we ask that you visit the Town of Boone website instead of calling 911 and tying up important emergency resources. A link to Executive Order 121, frequently asked questions concerning the order and other municipal operations, as well as more information about the Town of Boone's response can be found at www.townofboone.net or by calling Town Hall 8-5, Monday through Friday at 828-268-6200.
Thank you for your understanding and for helping as we safeguard our critical resources so they are available for emergencies and as we work through these difficult times.