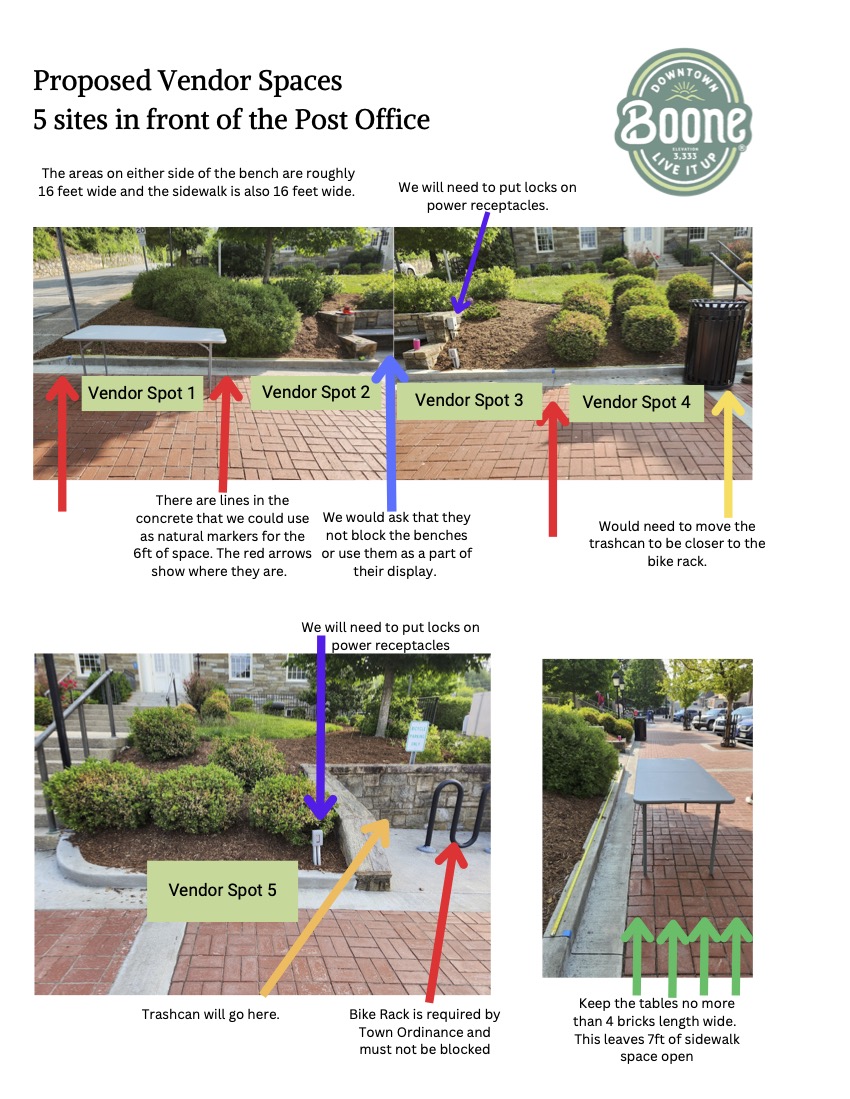 Last Updated on July 13, 2023 2:27 pm
The Town of Boone has approved a street vending ordinance. At yesterday's (Wednesday) Town Council meeting, the proposed ordinance, which was recommended by the Downtown Boone Development Association, was unanimously approved, according to Lane Moody with the Town of Boone.
To vend downtown, street venders will need to submit an application to the Town Clerk with contact information, information regarding remitting sales tax and approval from the NC Dept or Ag or Watauga County Health Department if needed.
Permits will be issued yearly, with a cost of $100 and must be visible at all times.
The intention of the ordinance is to avoid sales in nature of "flea sales" or "yard sales". Vendors may not sell used clothing, personal effects, home furnishings or similar merchandise. Vendors may also not cook food or otherwise prepare food using a heat source, at a vending stand.
When special events are held in the downtown area, the town manager may determine that street vending shall not be allowed under the ordinance but instead will be prohibited or will be allowed only as permitted by the sponsor of the event.
The ordinance applies to all town-owned property and town-maintained public right of ways, such as sidewalks or streets in Downtown Boone. It does not apply to buskers, performers or private property.
If approved, a vendor may set up in one of five spots in front of the Post Office, see the photo below.
The ordinance takes effect July 27, 2023.
Below is a summary and a copy of the ordinance.