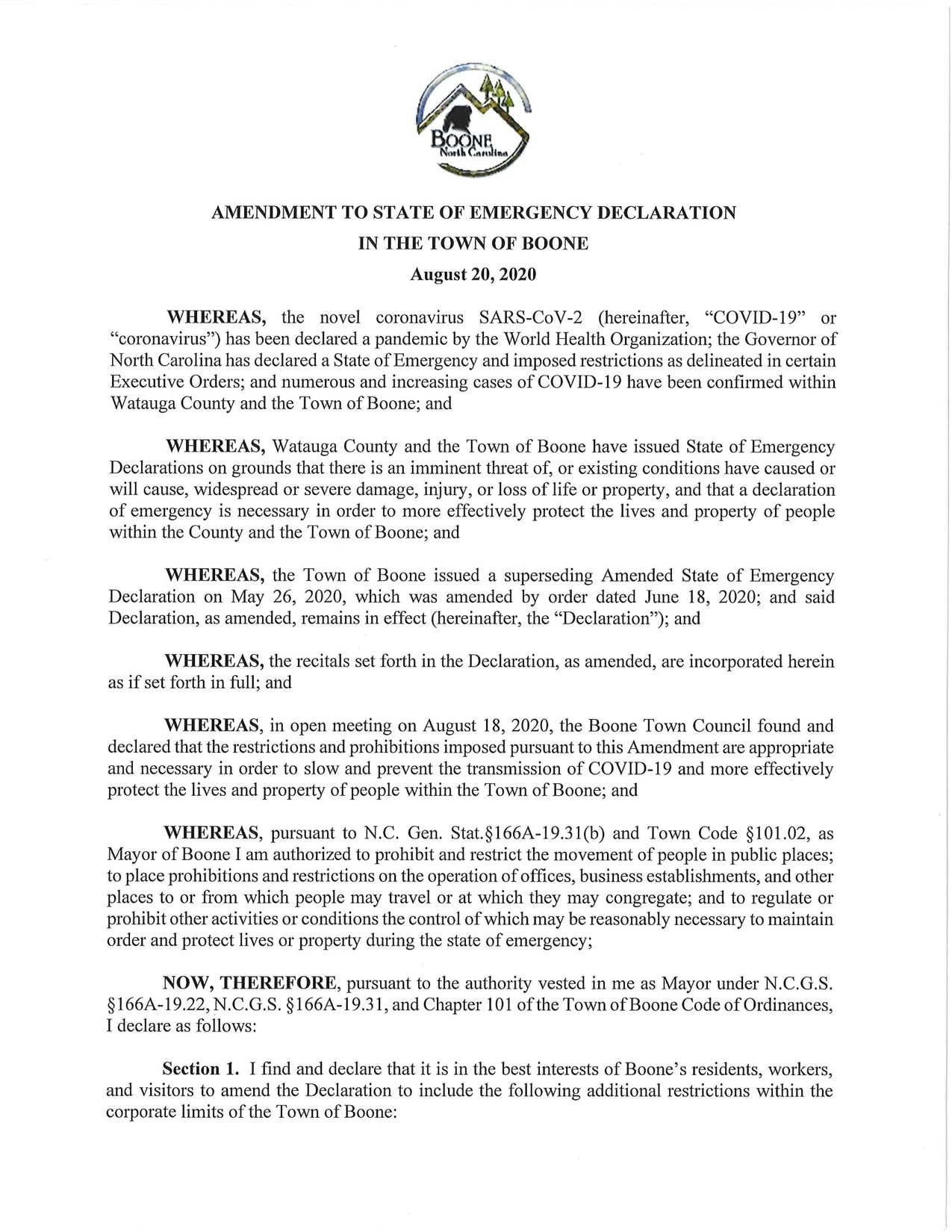 Last Updated on August 21, 2020 4:07 pm
At the August 18, 2020 Town Council meeting the Boone Town Council voted to amend the Town of Boone State of Emergency associated with the COVID-19 Pandemic.
Effective at 12PM on August 21, 2020 "No person may cause an obstruction or use space upon a public sidewalk for commercial purposes unless such obstruction or use permits passing pedestrians to maintain at least six (6) feet clearance from other persons, including persons dining at outside tables, persons shopping sidewalk sales, and employees supervising sidewalk sales, so that proper social distancing can be maintained. For purposes of this provision, causing an obstruction upon a sidewalk or using space on a public sidewalk for commercial purposes shall include the use of sidewalk for outdoor dining, outdoor sales or any other commercial activity. To the extent of inconsistency between this subsection (1)(a) and section 96.002 of the Town Code, the requirements of this subsection shall prevail."
This updated state of emergency order extends the clearance that must be maintained on public sidewalks from four (4) feet to six (6) feet and ensures that the Town of Boone order matches existing orders that have been issued by Governor Cooper.