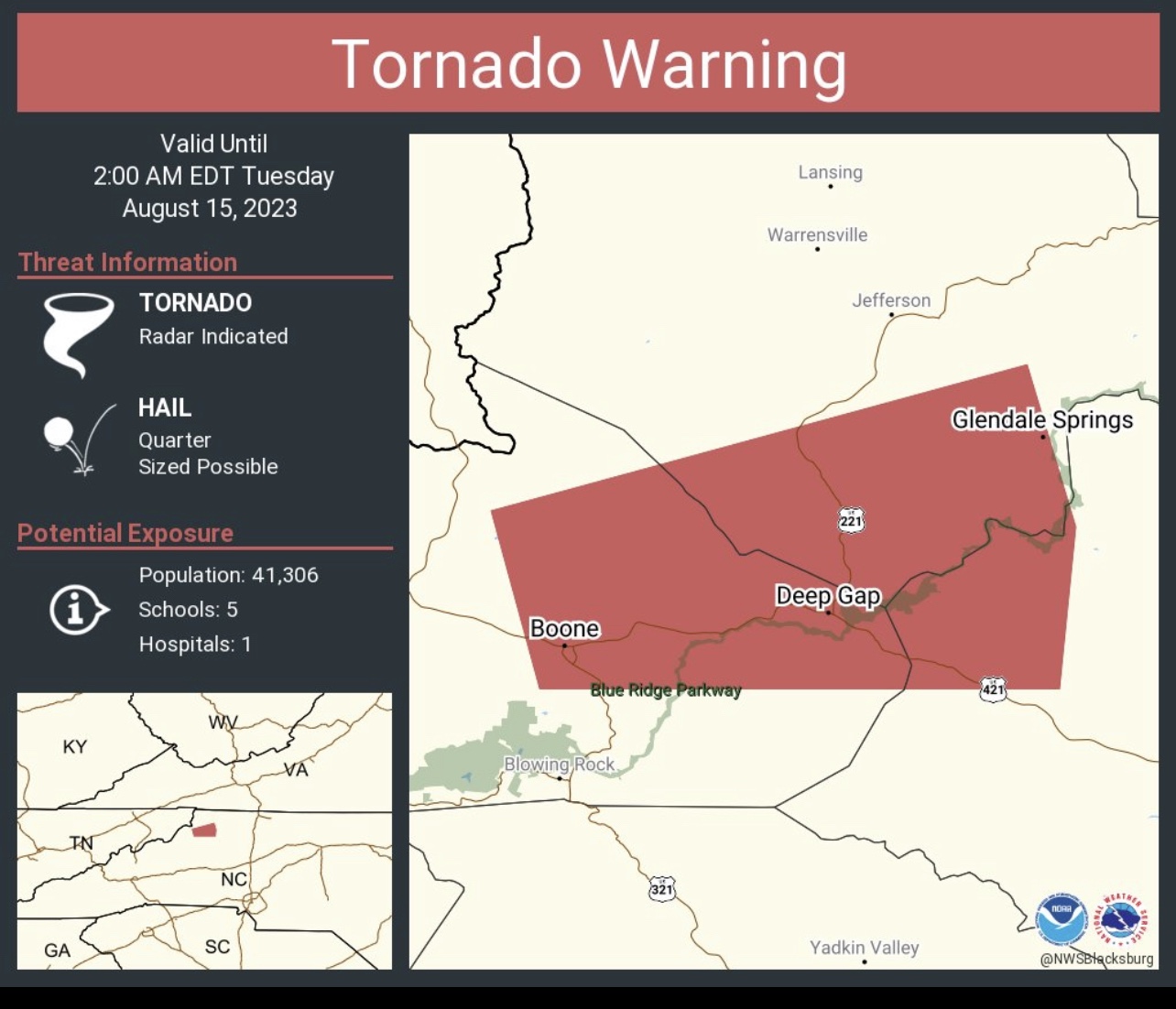 Last Updated on August 15, 2023 7:43 am
A series of Tornado Warnings were issued overnight for the High Country and neighboring Tennessee by the National Weather Service.
The first of the Warnings was issued for Johnson County, TN at 10:42 PM, Ashe County at 11:53 PM, another for Johnson County at 12:52 AM, Avery at 12:55 AM, Watauga County at 12:57 AM, another for Watauga at 1:23 AM.
Watauga was issued a Warning for only the second and third time in history, the first occurring on Sunday, October 8, 2017.
As of 4:40 am, there were no reports of damage, but that could change as we get into more daylight hours.
WataugaOnline.com will update throughout the day as needed with new information.
For more on the history of Tornados in the High Country visit this page.
Radar at 1:04 am