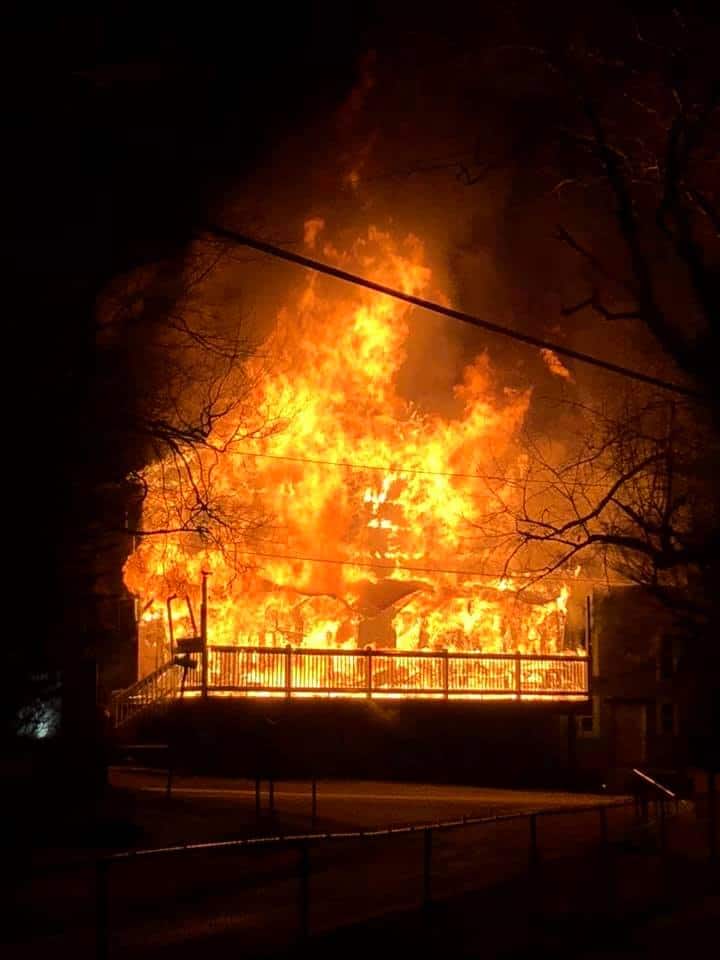 Last Updated on February 28, 2021 10:08 am
Update Sunday Feb 28 10:07am – The owners of the Todd General Store have posted a statement on the store's Facebook page thanking the community.
This article has been updated from previous versions posted early Friday morning.
The landmark Todd General Store was destroyed by fire late Thursday night. The store, which is just across the Watauga/Ashe line at 3866 Todd Railroad Grade Road, was first established in 1914 and is listed in the National Register of Historic Places.
The fire was reported to 911 close to the 10 pm hour. Responding fire units from Watauga County included Todd Fire, Meat Camp Fire and Deep Gap Fire, along with departments from Ashe County. Fire investigators were on the scene Friday. No more information was available as of late Friday afternoon.
The store had undergone ownership changes throughout the years with the current owners, Matthew and Andrea Connell, buying the store in May 2019. They held a grand opening ceremony in June 2020.
A GoFundMe page has been set up to help.
WataugaOnline.com will update as more information becomes available over the weekend and the coming days.
Video by and used by permission of David Cooper.
Photos by and used by permission of Sheri Wilder