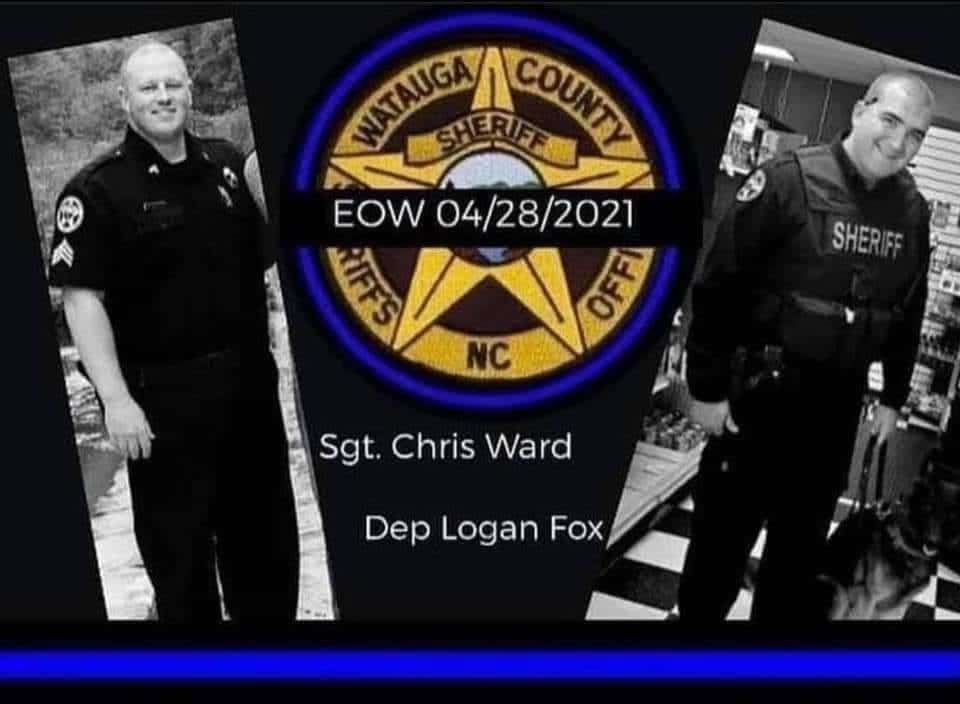 Last Updated on May 10, 2021 6:16 pm
A Torch Run for Special Olympics will take place in Wilkes County on Thursday (May 13, 2021), with a special memorial torch to be used engraved with the names of Watauga deputies Sgt. Chris Ward and K-9 Deputy Logan Fox.
A group of Watauga/Boone law enforcement officers will be riding bicycles Thursday morning from Boone to Wilkes Community College (WCC) to participate in the Torch Run as a tribute to the deputies, according to the Wilkesboro Police Department.
The Wilkesboro Police Department encourages the public to come out along the Torch Run route for support or to actually participate in the Run. If you're a bicyclist, you're also welcome to participate this year!
The Torch Run starts at 10 am Thursday and everyone is encouraged to arrive early. The route goes from the WCC caboose east on Main Street into North Wilkesboro to their Main Street and then west to West Park.
Officer Bradley Dancy is taking shirt orders and donations for Special Olympics and can be reached at 336-667-7277 or at the caboose Thursday morning about 9am.
A shuttle bus will return you back to WCC.
"We are truly blessed to live and work in our area and appreciate the community's support!", stated the Wilkesboro Police Department.