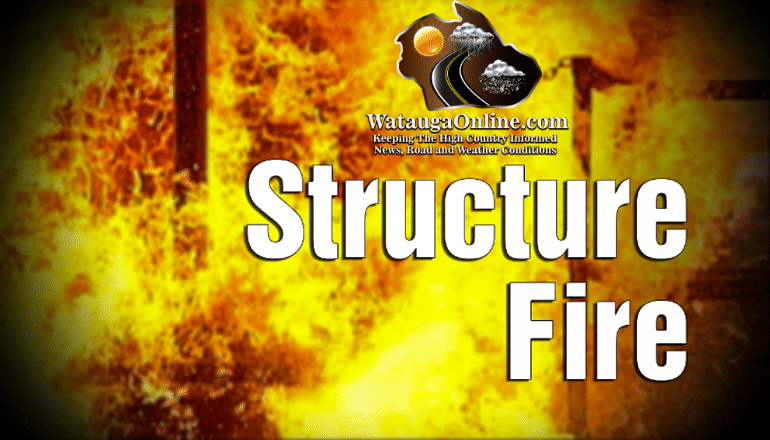 Last Updated on November 16, 2023 12:04 pm
Nov. 16, 2023 – Approximately 37 people were temporarily displaced and one was injured because of an early morning fire at an apartment complex at 135 Badger Street in Jefferson.
After being dispatched to the call at 04:32 am, fire department members assisted a woman out of her second floor apartment after she became trapped inside and evacuated the remainder of the apartments. The woman was transported to Ashe Memorial Hospital where she was treated and released. The Ashe County Rescue Squad established a warming center for the occupants until a portion of the building was cleared for re-occupancy. Three units – two that sustained fire damage and one that sustained water damage will not be habitable until repairs are done. The American Red Cross will be assisting occupants of the units that sustained fire damage.
Emergency services agencies assisting with the incident included: Jefferson Volunteer Fire Department (VFD), West Jefferson VFD, New River Volunteer Fire and Rescue Department (VFRD), Warrensville VFRD, Ashe County Rescue Squad, Ashe Medics, Ashe County Fire Jefferson Police Department, WJ Police Department, Ashe County Sheriff's Office, Ashe County Fire Marshal's Office, Ashe County Emergency Management, the American Red Cross, and Blue Ridge Energies. The cause of the fire is under investigation.