Last Updated on February 28, 2013 4:50 am
4:45am – overnight snow has left the ground and untreated surfaces white in many spots. Winter Weather Advisory until 4pm today
Ashe County Schools will be closed for students today, Thursday, February 28, 2013. It will be an optional teacher workday.- http://wataugaroads.com/closingscancellations/
Avery County Schools will operate on a 2 hour delay for students and staff
Watauga County Schools closed for students and teachers – http://wataugaroads.com/closingscancellations
5:35am – getting reports that falling and blowing snow has lowered visibility this early morning.
Via twitter – @AppalCART: Thursday February 28, 2013 The silver route will be on limited route. The nearest stop to White Oak Road is West Heaven Apartments
6:10am via twitter "@WataugaRoads 105 is wet but fine to drive on right now" also "194 Todd to Boone is patchy" per Facebook report
6:17am – 321 Boone to Lenoir is patchy on the mountain per Facebook report
6:25am – by most reports coming in the main roads are either just wet or patchy. Continue to be aware of blowing snow along with falling snow
Via twitter – @AppalCART: Thursday February 28, 2013 County Routes will be on a one hour delay on main roads only
Roads in downtown look wet at 6:35am- http://wataugaroads.com/cams/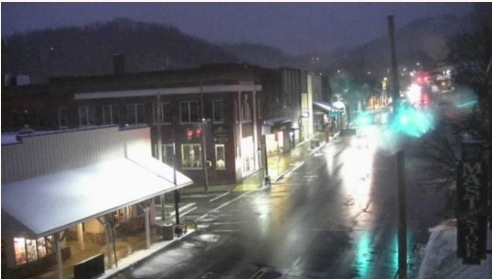 7am- so far the only major problem route per reports is 421 to Mountain City TN. Everywhere else appears to be just wet or patchy per reports
Roads in Mountain City TN at 7:15am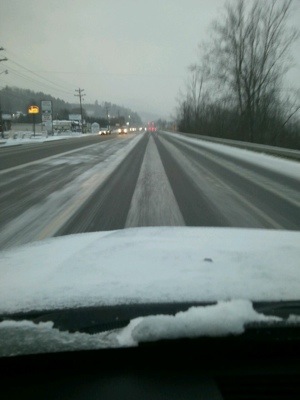 421 in Trade TN at 7:25am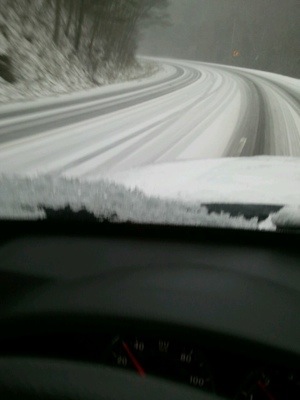 Winter Weather Advisory until 4pm. Gusts up to 40mph will continue to blow snow and make for a cold day
421 heading toward TN/NC stateline just before 8am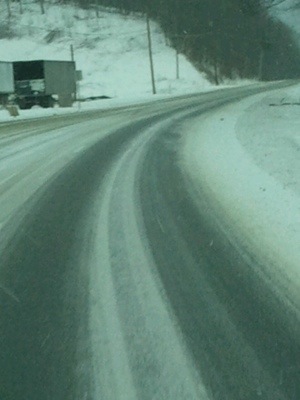 Limited ops on 321 in Blowing Rock today due to weather. Slow down, stay alert. Call 828-964-3260 for project information.
10:15am – nothing new to add currently. Snow continues to fall but it's very fine for the most part. Main roads are still in good shape, conditions are worse as you get toward the NC/TN stateline on 421
12:15pm – 28 degrees in Boone. Peak wind gusts so far of 26mph at 11:55am, light snow continues.
7:11pm – tractor and trailer stuck in the S curve on 194 between Valle Crucis and Matney
7:21pm – Fire Dept blocking off 194 at the top between Valle Crucis and Matney due to stuck semi in the S curve