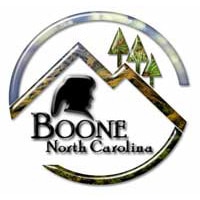 Last Updated on March 16, 2023 2:00 pm
The Town of Boone announces the inaugural Town of Boone 1872 Award nomination application process is now open. Drawing inspiration from the Boone 150 celebration, Council Member Dalton George proposed The Town of Boone 1872 Award as a way for the Town to recognize people and organizations who have made significant contributions to the Town in a manner different from a proclamation. Working alongside the Town's Cultural Resources Advisory Board, the application process for the award was created. The application deadline for the inaugural Town of Boone 1872 Award will be April 30, 2023.
The objective of the 1872 Award is to provide an annual opportunity to recognize living individuals and active organizations for their substantial contributions to the Town of Boone. Those eligible to be nominated are any individual or organization that has made a significant impact on the Town of Boone. Nominations will be reviewed by the Cultural Resources Advisory Board and final recommendations will be provided to the Town Council for final approval. Up to three awards may be presented each calendar year, including up to two individuals and one organization. Awards will be presented by the Mayor or a member of Town Council at a significant Town of Boone public event such as Boonerang Music & Arts Festival, the July 4th Celebration, or Festive First Friday.
For more information on eligibility and how to nominate an individual and/or an organization, please visit www.townofboone.net/1872Award or contact Mark Freed, Director of Cultural Resources, at mark.freed@townofboone.net.