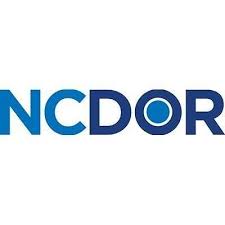 Last Updated on February 2, 2023 2:45 pm
Raleigh, N.C.
Feb 2, 2023
Today, the North Carolina Department of Revenue officially opened the 2023 individual income tax season and began downloading 2022 returns. Taxpayers who file state returns electronically will now receive acknowledgements.
Even as the NCDOR begins accepting returns today, we remind taxpayers that it will be early March before we begin processing and validating return information and issuing refunds.
This delay is necessary as we complete updating and testing of the refund fraud validation system, a measure that protects taxpayer identity and ensures that the appropriate refunds get into the hands of the right people. Once we begin processing and validating the returns, we will post the "Where's My Refund" application on the NCDOR.gov webpage that allows taxpayers to check the status of their tax refund.
Tax returns are typically due on April 15. However, by law, North Carolina considers income tax returns with a due date on a Saturday, Sunday, or legal holiday as being timely filed if delivered in person or mailed or electronically submitted to the NCDOR on or before the next business day after the Saturday, Sunday, or legal holiday.
In 2023, April 15 falls on a Saturday, and Emancipation Day, a legal holiday for income tax purposes, will be observed on Monday, April 17. Therefore, if a taxpayer files their 2022 calendar year income tax return on or before April 18, 2023, the NCDOR will consider the return timely filed.
Taxpayers are encouraged to file their taxes electronically; it is safer, more convenient, and will move through our process faster than traditional paper filing. Free online filing (eFile) options for qualified taxpayers are available through the NCDOR.gov website using NCfreefile. Eligibility requirements for NCfreefile are available at: https://www.ncdor.gov/ncfreefile. Note: taxpayers must start at the agency website, www.ncdor.gov, to file their taxes for free.
Learn more about filing individual income tax returns electronically.
The NCDOR funds public services benefiting the people of North Carolina. The Department administers the tax laws and collects the taxes due in an impartial, consistent, secure, and efficient manner.