Last Updated on October 2, 2022 5:39 pm
Snow, rain and freezing rain are all in the forecast starting on Tuesday night and lasting through Thanksgiving morning. There is the chance for travel to be impacted. A Winter Storm Watch is in effect from late Tuesday to late Wednesday.
NWS Video Update Tuesday Nov 26
Graphics: Brad Panovich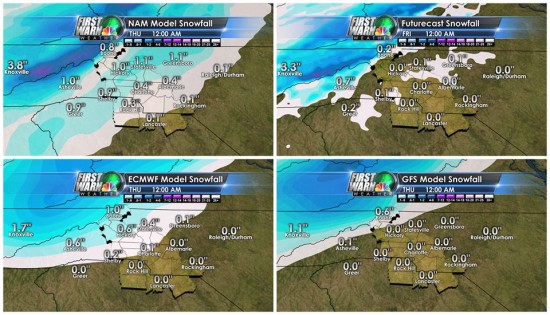 Probability of at least 4 inchs of snow from 7am Wednesday to 7am Thursday Nov 28. Graphics: NWS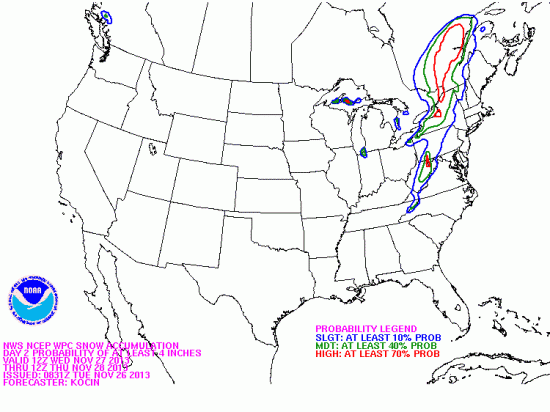 Snow probabilities from NWS.
24 Hour Snow Probability of Snow Accumulating at least 1 inch from 7am Tuesday to through 7am Wednesday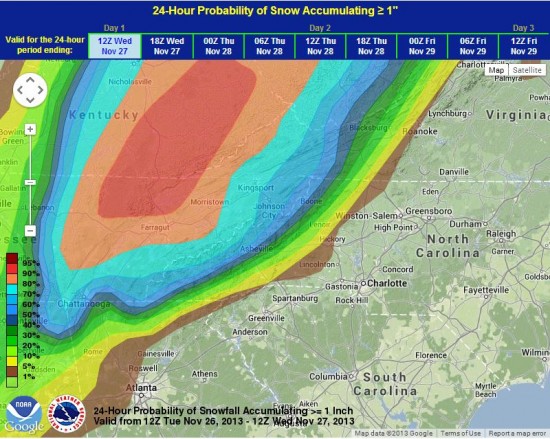 From 1pm Tuesday through 1pm Wednesday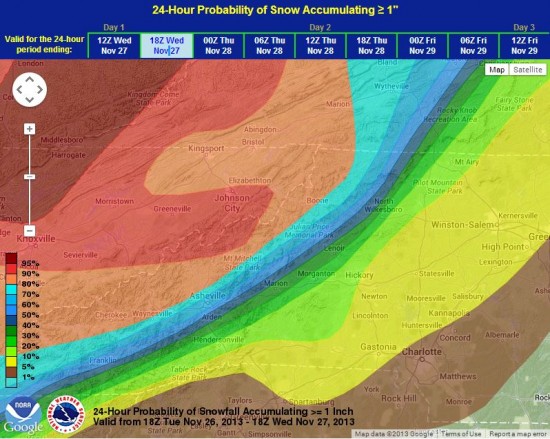 From 7pm Tuesday through 7pm Wednesday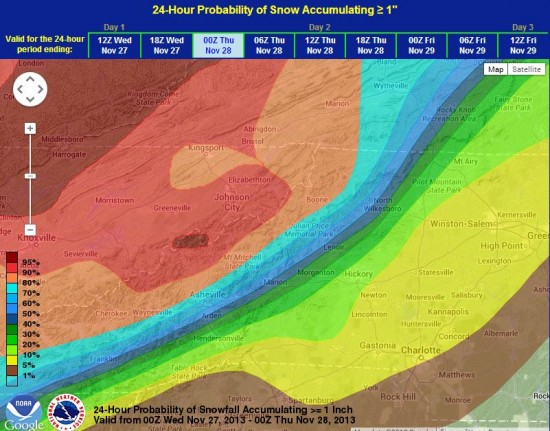 24 Hour Snow Probability of Snow Accumulating at least 2 inches. From 7am Tuesday through 7am Wednesday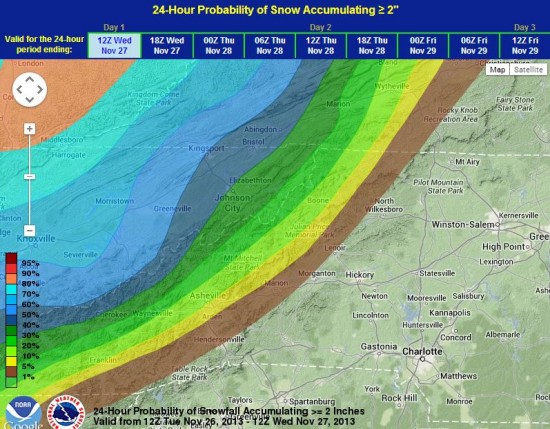 From 1pm Tuesday through 1pm Wednesday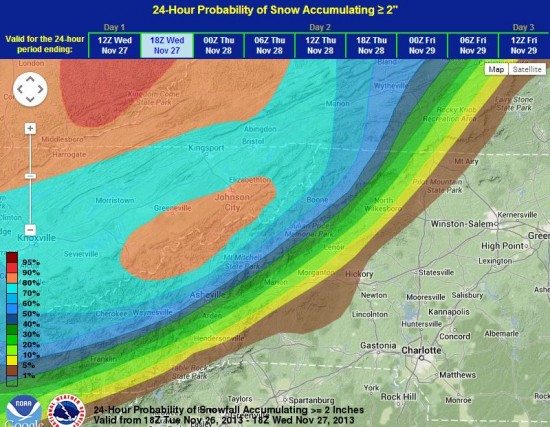 From 7am Wednesday through Through 7am Thursday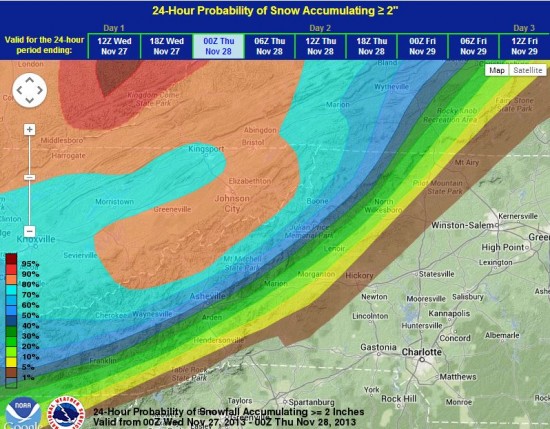 24 Hour Snow Probability of Snow Accumulating at least 4 inches. From 7am Wednesday through Through 7am Thursday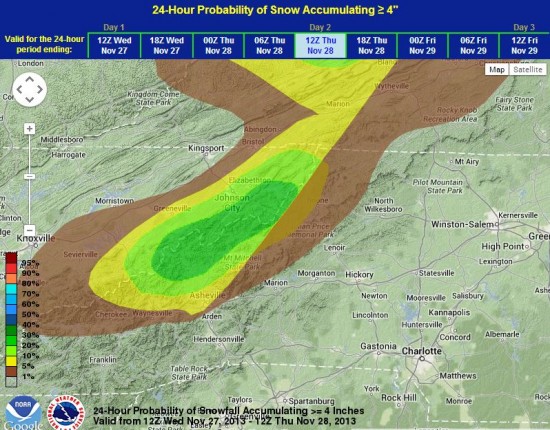 National Outlook for Tuesday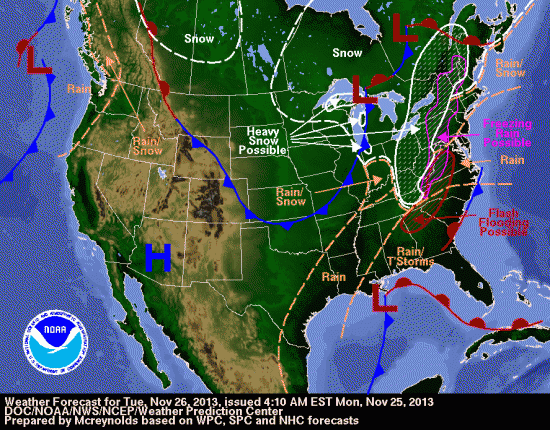 National Outlook for Wednesday