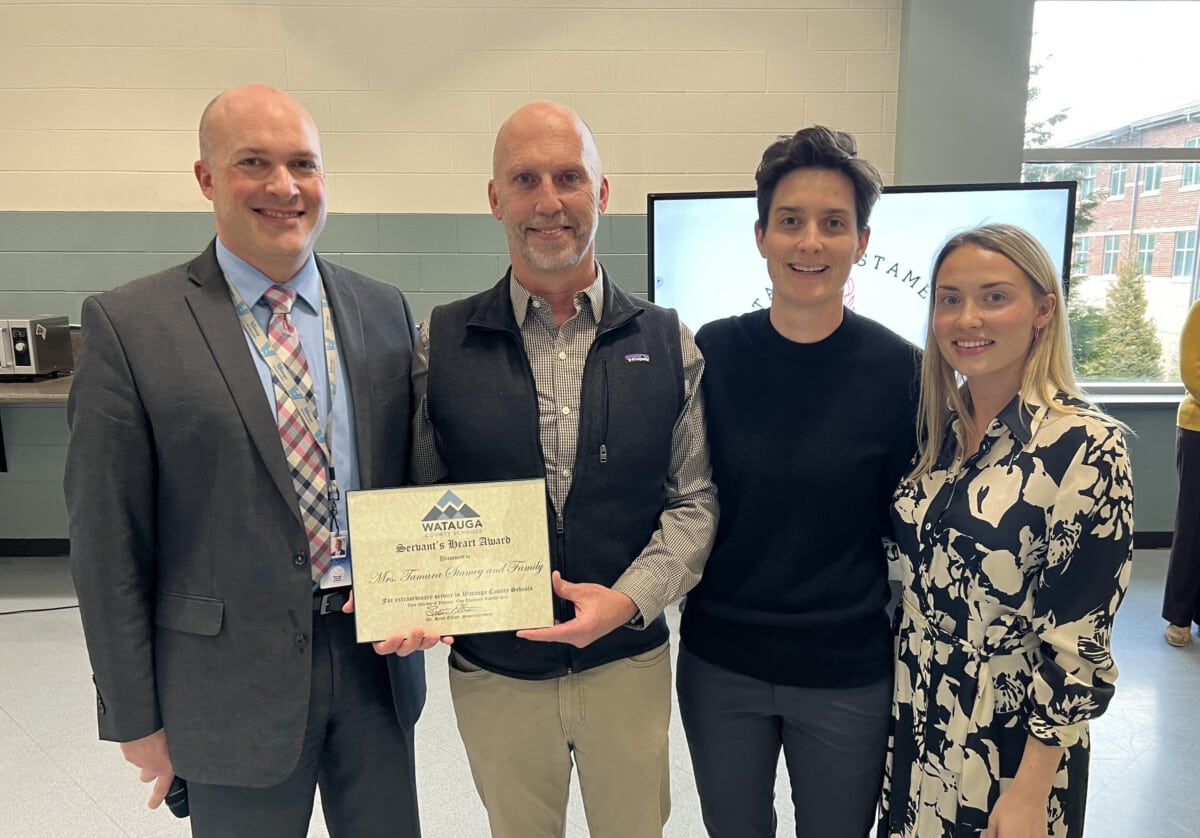 Last Updated on February 6, 2023 5:33 pm
BOONE — In its first month since its founding, the Tamara Stamey Memorial Fund has raised more than $16,000 to support Watauga County Schools teachers who are in the process of seeking or renewing their National Board Certification.
The fund was created in memory of longtime Watauga County Schools educator Tamara Stamey who served the school district with distinction in various capacities over a long career beginning in 1996. Stamey worked in several roles in her tenure with the school system, from a Kindergarten teacher at Mabel School, to an assistant principal and principal, to the district's Chief Academic Officer.
She attained her National Board Certification in 2003 and worked throughout the course of her career to encourage and help others to undergo the process. Tamara's family, her husband Mike and daughters Lauren and Kellyn, established the memorial fund to honor Tamara's long career and lasting impact on the community.
"Tamara gave every ounce of her time, energy, heart, and soul to Watauga County Schools," Mike Stamey said. "She believed in the power of a teacher's positive impact on the lives of students and the importance of excellent education in the fabric of a community. Not only did the certification enrich the lives of every student she taught, but it also made a significant impact on our family's quality of life. As Chief Academic Officer of Watauga County Schools, it became Tamara's passion to support all teachers in achieving certification."
At a ceremony held at Watauga High School last week to announce the fund and allow WCS staff to meet and fellowship with the Stamey family, Elliott presented Tamara's husband Mike and daughters Kellyn and Lauren with the Watauga County Schools Servant's Heart Award. Elliott said the recognition was in honor of the incredible contribution Tamara and the entire Stamey family had given to the school system.
"Mrs. Stamey's contribution to the school system was immeasurable, and the memorial fund will carry on her important legacy of supporting teaching and learning in Watauga County," Elliott stated in presenting the award. "I cannot think of a better way to honor her legacy and continue her commitment to supporting teacher development than through supporting National Board Certification."
Elliott said that the school district would continue to honor Tarama's legacy of selfless service through annual donations made to the fund. To help establish the fund, the Watauga County Board of Education donated $5,000.
A National Board Certification represents the highest-professional standard that a public school educator can achieve in their work. To become certified, teachers must prepare a series of essays, presentations and videos that demonstrate their content knowledge, differentiation in instruction, command of teaching practices and learning environment, and their abilities as an effective and reflective practitioner of teaching. The process can cost teachers thousands of dollars.
Thanks in no small part to the leadership and encouragement of Stamey during her career, Watauga County Schools is proud to have one of the highest rates of Nationally Board Certified Teachers in the nation. The school district is consistently named an Accomplished District by the National Board for Professional Teaching Standards. In 2019, Watauga County was one of only 81 districts in America to earn that distinction.
Currently, WCS has around 100 Nationally Certified Teachers with another 50 undergoing the certification process.
Those wishing to honor Stamey's memory and support National Board Certification for teachers in Watauga County Schools can contribute to the Tamara Stamey Memorial Fund by making a check payable to Watauga County Schools at 175 Pioneer Trail in Boone. One hundred percent of proceeds go to pay the fees for the certification process. For more information, please call the central office at (828) 264-7190.
A large crowd of WCS teachers and staff gather to pay respects to Tamara Stamey and kick off the memorial fund established in her honor.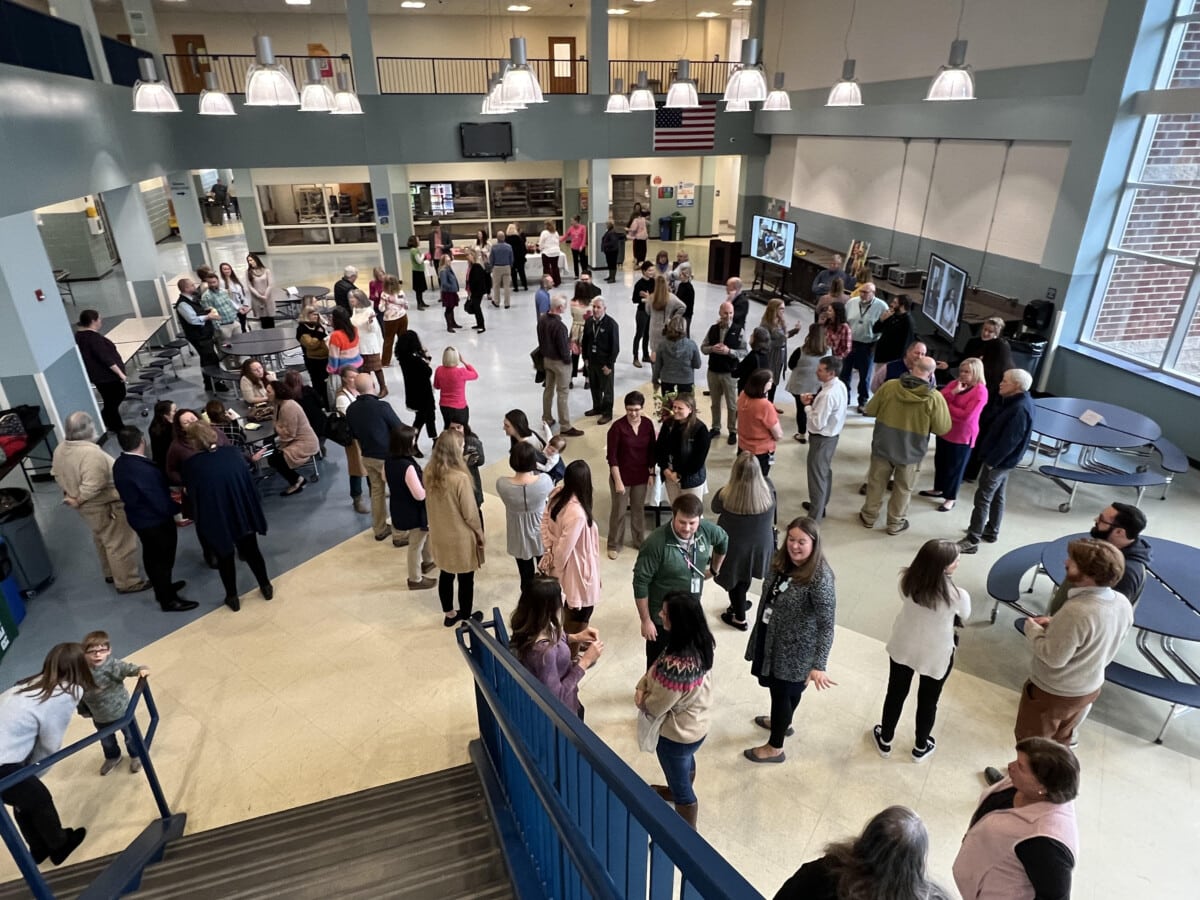 Watauga County Schools Superintendent Scott Elliott presents the Stamey family, Mike, Kellyn and Lauren, with the Watauga County Schools Servant's Heart Award.