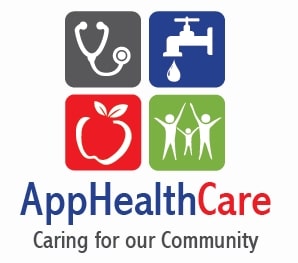 Last Updated on June 6, 2023 11:01 am
[BOONE, NC] – June 4-10th is NC S.A.F.E (Secure All Firearms Effectively) Week of Action which is a time to raise awareness of firearm safety and the importance of safe firearm storage.
In just two years, from 2019 to 2021, the rate of firearm deaths among children and youth in North Carolina more than doubled (North Carolina Child Fatality Task Force's Annual Report to the Governor and General Assembly). In North Carolina from 2016-2020, 77.2% of homicides and 58.1% of suicides used firearms. In Watauga County for the same timeframe, 20% of homicides and 56.1% of suicides used firearms (North Carolina Violent Death Reporting System).
The data reveals an urgent need to take actions to save lives. Deaths and injuries related to firearms is a public health and safety concern for our communities. Based on data and using a variety of tactics, we can work together to prevent injury and death from a firearm.
"Everyone wants to feel safe and protect the people they love. We are asking the community for help to address this public health issue. If you own a gun, please take steps to make sure guns are stored securely, safely and out of the hands of children, unauthorized users, or anyone who may be at risk for suicide," said Jennifer Greene, Health Director.
Unload Your Firearm: It is best practice to always unload your gun when it is not in use. Take the time to familiarize yourself with the gun and how to properly care and clean it. Remove the ammunition and be absolutely sure the chamber is unloaded.
Lock it Up: There are several ways you can lock your guns – gun safes, lockboxes, gun cases, cable locks, and trigger locks. Consider separating ammunition and firearms when locking them up.
Make Sure it Stays Locked: If your gun lock uses a key, make sure you're the only one who knows where it's hidden. If the lock uses a combination or code, don't use one that an older child might be able to guess.
Don't Leave a Firearm Unsecured in a Car: More guns are being stolen out of cars so if you leave a gun in your car, make sure it is out of sight and locked.
If you need to safely store a firearm outside of your home, there are options available. According to NC S.A.F.E., "out-of-home firearm storage is especially helpful when someone in the household is experiencing a mental health crisis or is at risk for suicide. Firearm owners may also choose to temporarily store firearms outside their homes at other times, such as when traveling or when children are visiting." View the map on NC S.A.F.E.'s website to locate an option near you.
To learn more about how you can safely secure firearms, visit NC S.A.F.E.'s website. If you have questions or need more information on how to safely secure firearms, call AppHealthCare at (828) 795-1975.
If you or someone you know is struggling emotionally or has concerns about mental health, help is available. The 988 Suicide and Crisis Lifeline is available anytime of day and provides free and confidential support for people in distress, prevention and crisis resources. Call or text 988 to connect with a trained crisis counselor or use the Lifeline Chat feature. The Veterans Crisis Line is also available to all veterans and those who support them, even if they are not registered with the VA or enrolled in VA healthcare. Dial 988 and press 1, text 838255 or chat online.
For additional information about AppHealthCare or other community resources and health related data, call AppHealthCare offices, Alleghany (336) 372-5641, Ashe (336) 246-9449, Watauga (828) 264-4995 or visit their website at www.apphealthcare.com and follow on Twitter and Facebook.