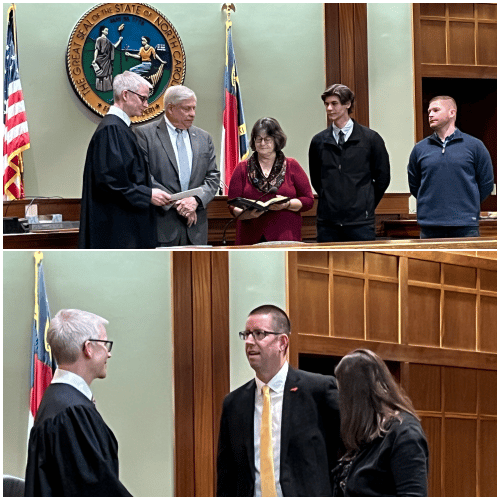 Last Updated on December 6, 2022 7:25 pm
Swearing-in ceremonies took place Monday for the offices of Watauga County Sheriff and Clerk of Court.
Sheriff Len Hagaman marks his 5th four-year term, as he was first elected in November 2006. Civilian, deputies, and detention officers were also a part of the Sheriff's ceremony.
Charles Haynes was sworn in as Watauga County Clerk of Court for the second time in recent months. This will mark his first 4-year-term, after being appointed to take over the position when Diane Cornett Deal announced her retirement on April 12, 2021. He was appointed by the Honorable Gary M. Gavenus April 14, 2021. Prior to that Haynes had worked in the court system for over 8 years.
Photos submitted.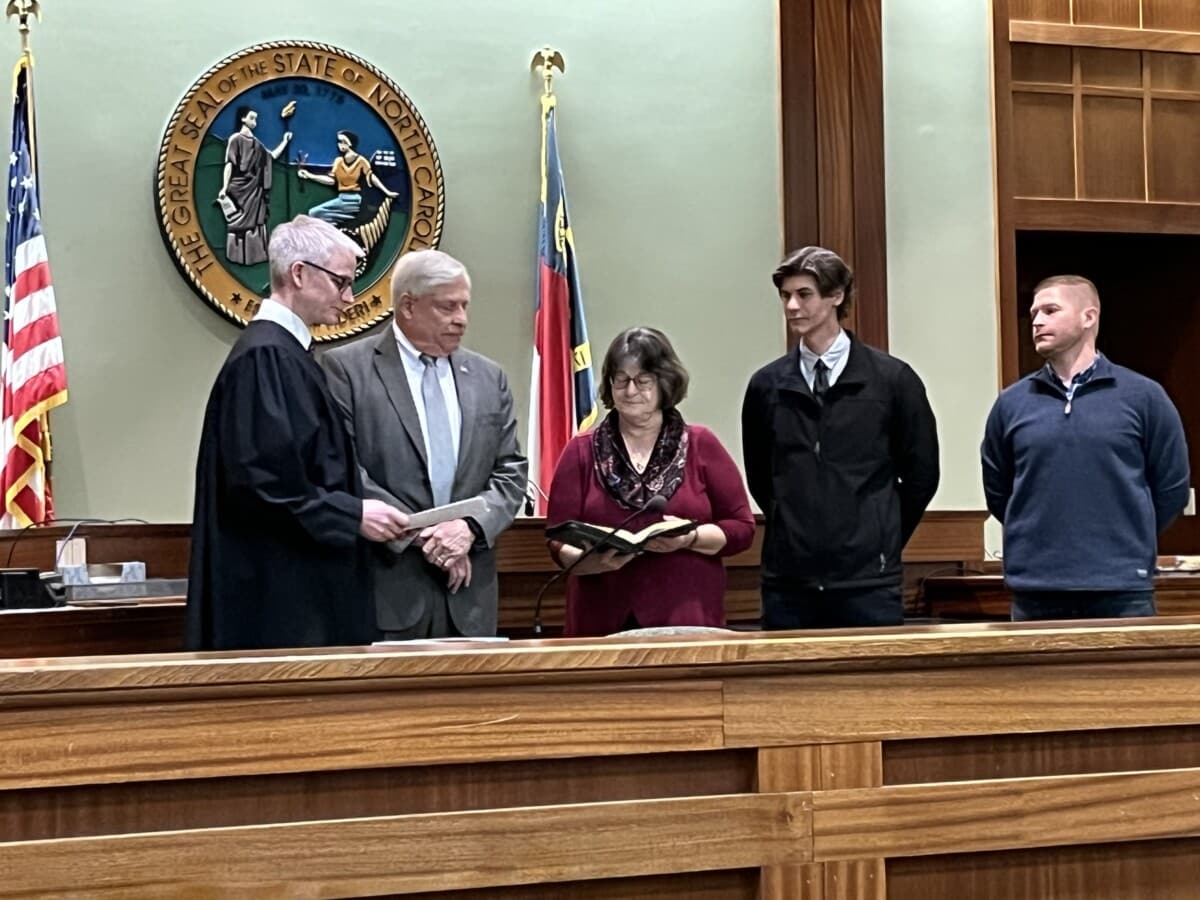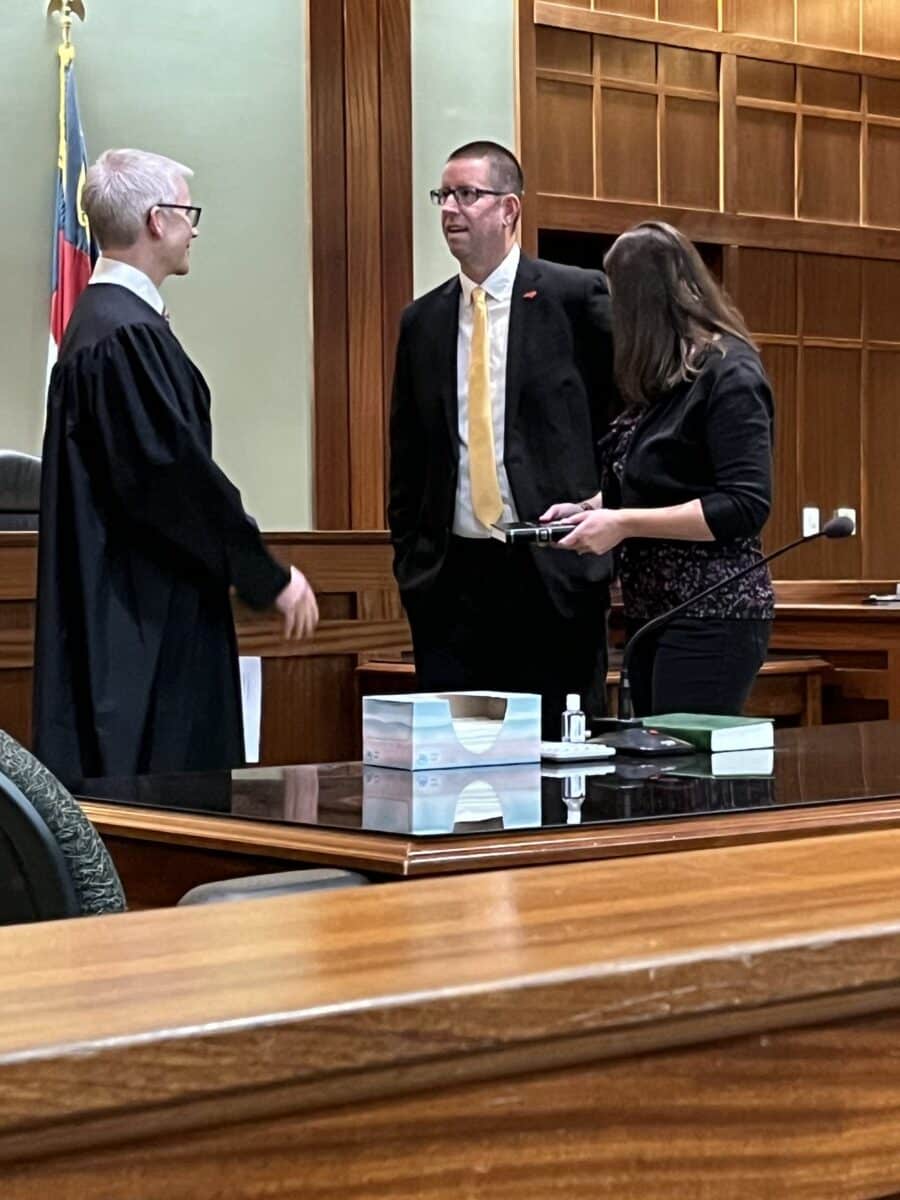 Clerk of Court Assistant Clerks being sworn in.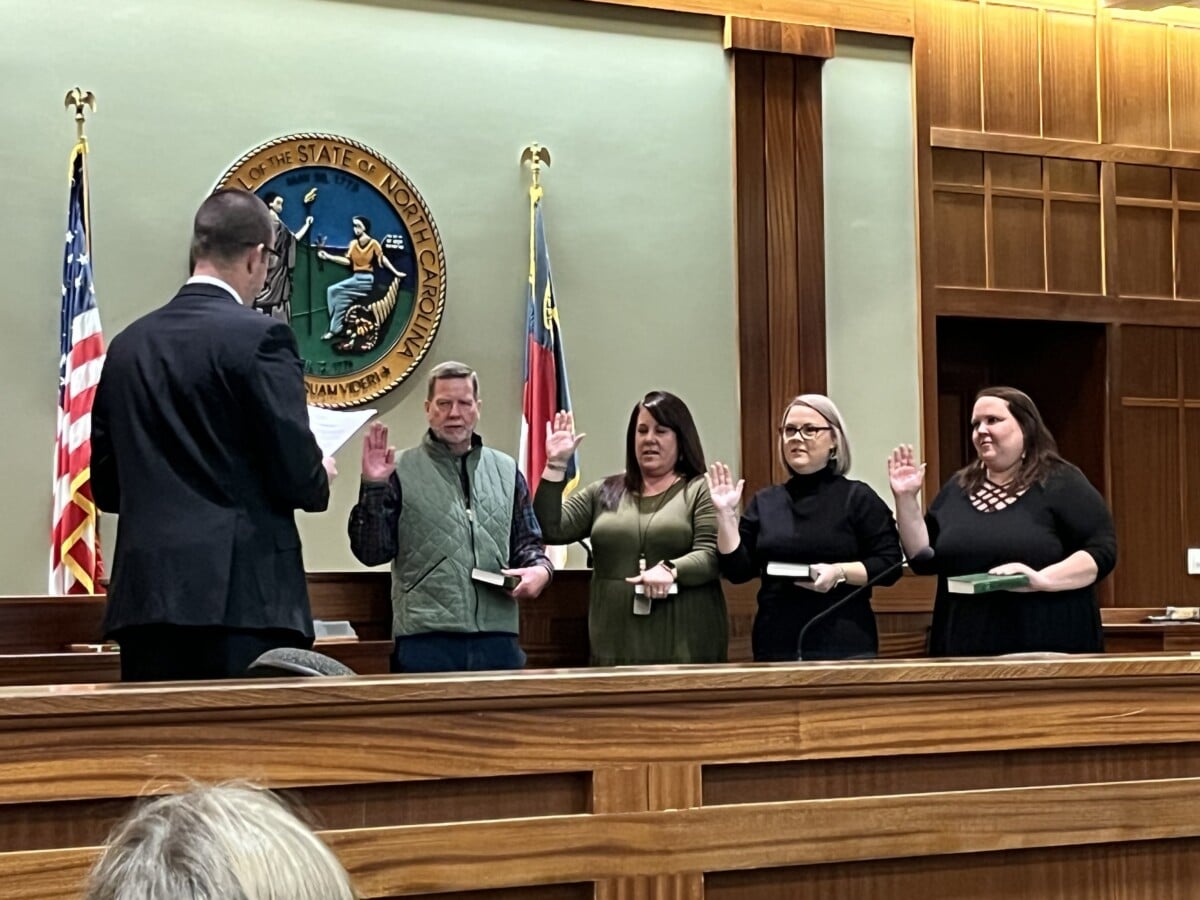 Clerk of Court Deputy Clerks being sworn in.