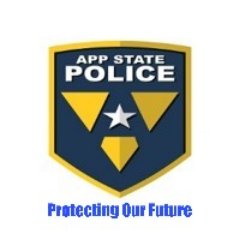 Last Updated on March 9, 2023 2:26 am
BOONE, NC — On Wednesday, March 8, at approximately 6:30p.m., App State student Pierce H. Chase, 18, a resident of Elkstone Hall, was arrested on suspicion of Communicating a Threat of Mass Violence on Educational Property, a Class H felony. No weapons were found during a search of his residence, and police have determined there was no threat of danger to the campus community as a result of this action. University operations remain under normal conditions. Bond was set at $25,000.
At approximately 3:45p.m., App State Police received reports of threats directed to the App State community via the social media application YikYak. App State Police immediately investigated the threats and determined the posts were made from a mobile phone located on the App State campus, and further investigation led to the arrest of Chase.
"App State Police take every threat made to the App State community seriously. We investigate every threat and will not hesitate to charge those who threaten the life, safety or health of members of our campus," said Andy Stephenson, Chief of App State Police and Director of Public Safety for App State.
The university reminds students, faculty and staff of counseling and support resources available for those who may need them: